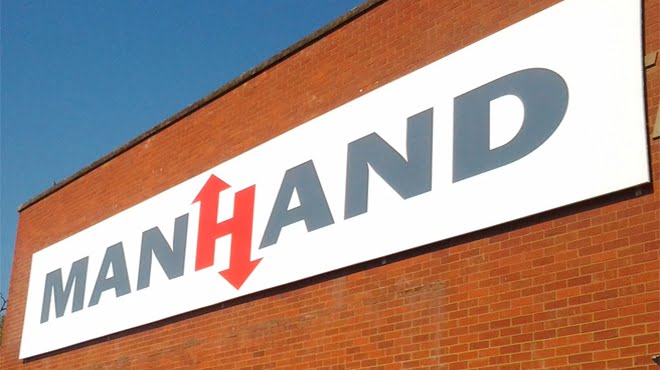 MANHAND says it is dedicated to solving the challenges involved in the movement of your products. It combines a solution which incorporates efficiency, affordability, safety and support. The efficiency of a product is mainly dependant on the job at hand. MANHAND supplies options from light applications to heavy duty projects.
These options include:
Pallet jacks; built to transport pallets from one destination to the next. Pallet jacks are rated to carry a load up to 3,500kg. They are easy to operate and robust. Pallet jacks can either be manual or powered.
Stackers; built to not only move pallets, but also to lift and lower the load. Stackers are rated to carry a load up to 1,800kg. Stackers can either be manual or powered.
Forklifts; built to move and lift loads. MANHAND supplies forklifts rated to carry a load up to 32 tons. Forklifts are rated for loads at a specified maximum weight and centre of gravity.
The comapany says its team of specialists are available to ascertain the perfect machine for your application. The affordability of a solution walks hand in hand with the maximum requirements set by the application. The MANHAND specialists scrutinise the environment, loads, required heights, fuel types and ergonomics prior to submitting a proposal. The proposal submitted will include outright, rent to own and rental options that will be your tool in making an informed decision. Choosing the correct solution is important for your business as it will affect initial costs, operational costs, productivity and even employee morale.
MANHAND takes safety seriously. Forklifts should only be operation by individuals who have been trained properly and hold a licence to operate the equipment. MANHAND provides fully accredited operator training at its premises. Load testing is performed on all forklifts, be they new, used or rental fleet units. MANHAND supports its clients with back up service on all products. It states that "Keeping customers moving is our priority."
The company keeps extensive stock of parts and spares to ensure that any necessary downtime for service or maintenance is kept to an absolute minimum. Its highly skilled field service technicians are available 24 hours a day and seven days a week. Due to customer demand MANHAND has now also included servicing and repairs on all makes of forklifts as part of its support package.
MANHAND caters to all sectors of the market, including distribution, warehousing, manufacturing and farming. The recent farming season was very successful and MANHAND supplied over 150 units for short-term rental to this sector. MANHAND has advised that the time has come to replace these used units with new units and after the season it will off these units for sale to the market. Prior to the season all these units were refurbished, load tested and put through quality control. It will be advantageous to take part in the opportunity to procure an efficient, affordable, safety tested product with priority back up support.