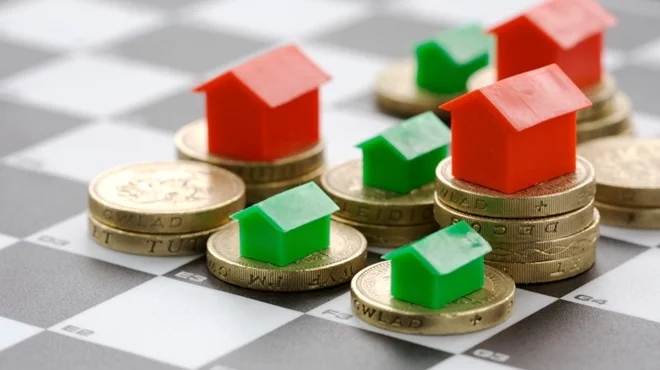 Cape Town-based property companies – especially those pitched at specialist nodes – are chugging along nicely despite large tracts of the South African real estate sector getting bogged down in the prevailing political and economic turmoil.
Industrial property specialist Equites reported that it remained insulated from many of the shocks to the market and the property sector – thanks mainly to its relentless focus on strong property fundamentals which resulted in virtually no vacancies across the portfolio and no tenant defaults.
In the financial year to end February, Equites – which owns properties in Airport Industria, Belville, Parow, Milnerton and Epping (as well as the UK) – reported that while building scale, the company had continued to improve the quality of its portfolio.
Over 88% of rental revenue was now derived from blue chip tenants on long leases with around 70% of leases expiring more than five years into the future. Around 96% of the passing rent is sourced from the industrial sector.
The company said all new acquisitions were logistics facilities with 'triple net' leases, which now made up 89% and 95% of the portfolio respectively. Equites CEO Andrea Taverna -Turisan noted the company continued to see strong demand for modern distribution centres in the major logistics nodes. He said the value of Equites' committed capital projects had increased to R419m at the end of the financial year.
"This demand continues to be supported by the centralisation of distribution by major retailers, increased levels of imports into South Africa and a shift towards online retailing."
Taverna Turisan stressed Equites had a proven ability to meet major tenants' requirements to upgrade to modern facilities with high specification levels. He said these specifications included high-spec flat floors, higher eaves heights, multiple offloading options and large yards to cater for high volume truck traffic.
A prime example would be Equites' new Puma Atlantic Hills facility, which was completed in March with the sports brand giant taking occupancy in April. Puma was an existing client of Equites, having occupied warehouses and office buildings at Printer's Way in Montague Gardens.
The new Puma warehouse at Atlantic Hills has a gross lettable area of 17 598m2 and a capital value of R163 million. Taverna -Turisan argued that this new asset clearly illustrated Equites' ability to engage with existing tenants and to develop facilities to suit their growing requirements.
Investor confidence in Equites real estate model is reflected in the fact that the company was able to raise R1 billion in November last year in an accelerated book build exercise. Taverna -Turisan said this put Equites in a strong position to roll out its pipeline and pursue new opportunities.
He reiterated that Equites aimed to continue providing investors with pure exposure to modern logistics properties – "an asset class which has proven its resilience". Taverna -Turisan was confident the company would achieve 10%-12% distribution growth over the next financial year.
Ingenuity, which has an exclusive Western Cape focus, had less luck that Equites in raising capital from investors. A recent private placement – aimed at raising R150 million through an accelerated book-build process – was called off.
But CEO Arnold Maresky reported that Ingenuity continued to perform well, and was strongly positioned to take advantage of opportunities. Commenting on interim results to end February, Maresky said the fair value of Ingenuity's property assets – mainly comprising 32 investment properties – had grown 20% to R4.3 billion compared with the same period last year.
Ingenuity's net property income increased by 28% to R163 million due to properties recently acquired and rental escalations. However, Ingenuity's cash pile was depleted – reducing to R47 million (from R128 million) after R100 million was mobilised to fund a portion of the Great Westerford transaction in Newlands.
What is interesting, in terms of looking ahead for Ingenuity, is the recent acquisition of 'City Park' – which comprises office space and parking with a total gross lettable area of 32 333m2 on the corner of Bree and Longmarket Streets in central Cape Town.
The acquisition cost R300 million – which is a fair amount to dollop onto Ingenuity's balance sheet. But the company subsequently entered into a transaction to dispose of a 50% interest in City Park to the Rabie Property Group.
This will allow co-development and marketing of the property through a joint venture. Sharing responsibility for City Park is probably prudent since Ingenuity recently commenced the re-development of 117 on Strand in Cape Town – which has a total development cost of around R633 million and will be completed by September 2019.
Maresky said 117 on Strand project would deliver trading profits from residential sales as well as high-yielding premium-grade investment stock. Ingenuity also recently started the upgrade of the Santam Head Office building and surrounding site precinct.
This project is expected to be completed by December 2017 at a cost of R125.3 million. Cape Town-based storage property specialist Stor-Age is continuing along the acquisition route, and in February managed to raise a not insubstantial R400m in a capital raising via a book-build exercise (which was reportedly significantly over-subscribed).
Not surprisingly then, last month saw StorAge acquiring Unit Self-Storage in Ottery for R42 million. Stor-Age said the acquisition was in line with the strategy of pursuing value-added acquisitions in a fragmented storage market and strengthening the group's position as the premium South African self-storage brand.
Stor-Age said Unit Self Storage had a well-established tenant base and trading history after being in operation for more than three years. The property offered more than 5 300m2 of self-storage space across two levels with a rental rate of R84/m2 .
The property draws from the Ottery and Lansdowne nodes as well as from Kenilworth, Wynberg, Plumstead and Diep River.