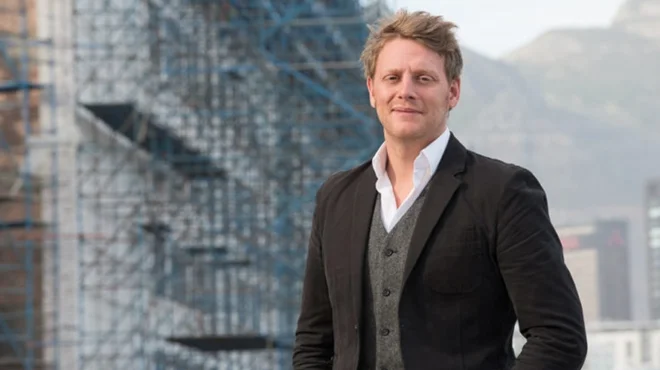 With rooms that reflect cool designer studios, striking work by Cameron Platter and emerging local artists, and a magnetic energy that runs throughout the space, Radisson RED is set to become one of the city's top contemporary hotels. We sat down with hotel curator Dale Simpson to get a snapshot of what guests can expect.
What is the role of a Radisson RED curator?
The RED brand takes inspiration from art, music and fashion – and it requires curation to bring those things to life. In a traditional sense, in an art gallery or museum, a curator would thoughtfully compose a space to have an effect on the way that people interact with the work and experience it. How people feel is an important consideration when it comes to hotels.
The words that RED has chosen are specific and purposeful – curator over general manager, studio over room, creatives over staff… What can you tell us about the language of the brand?
Language emphasises the ideas that Mardre Meyer, creative director at Source IBA, and his team have created. The rooms are called studios, and that's what they reflect. The first thing anyone on my team does is spend a day understanding the tone of voice of the brand, which is relevant, humorous and ambiguous.
What are some interesting projects here?
We're working on a few different applications. Howie J Nicholsby, who designed kilts for Lenny Kravitz and Vin Diesel, has created five different kilts for some of the guys to wear downstairs. We also have RED BMW motorbikes to drive guests around. In each of the studios, you'll find portable coffee cups with artwork from emerging local artists who entered a RED competition. Overall, guests can look forward to seeing something new and feeling engaged. They'll have a very different experience here.
Will art be a changing element in the space?
While most of the main artistic elements are fixed – Cameron Platter is the brand's signature artist and much of his work is application – we'll use local art to complement what's here already.
How will the design impact on a guest's experience?
Visually, it has a big impact. From the minute you enter the main hall it becomes clear that it's not an experience you could've anticipated. There's no front desk, you're surrounded by art, there's a creative team and a social team… Every aspect of the hotel is like this, including the OUIBar + KTCHN, with high ceilings and expansive windows that lend to its gallery-esque feel.
The rooftop is a really great area – as Mardre describes it, 'very Instagrammable'. What do you like most about it?
There are some subtle touches up here, like the organic garden that's made up of drought-friendly plants because we're mindful of our sense of place. The nature of the rooftop also makes it flexible to change with the day and the seasons, starting with morning yoga and pilates, and as the day unfolds it'll be where people gather for lunch, afternoon cocktails and more.
Radisson RED in Cape Town opens on 12 September 2017. Visit radissonred.com for more information.
---
Source