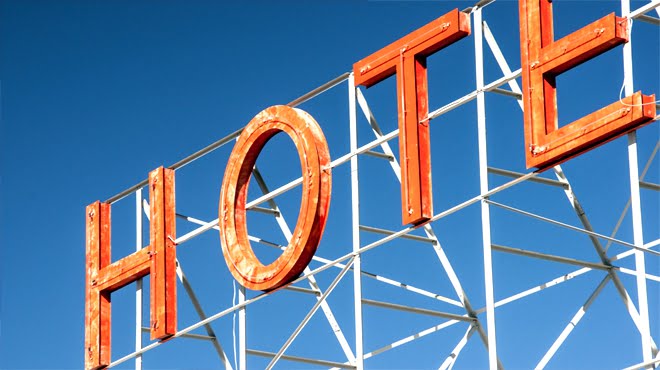 In the face of economic uncertainty, a weak rand and the threat of a possible ratings downgrade, Cape Town's hotel industry is bucking the trend by showing booming growth.
Several hotels worth billions will reach completion by the end of the year or early next year.
The Carlson Rezidor Hotel Group has ambitious growth plans for Africa, particularly South Africa, aiming to build 20 hotels by 2020. The group operates 1,370 hotels in more than 110 countries and has targeted Africa as its key global investment region. The group announced that three new hotels would open in South Africa soon, two in Cape Town and the other in Polokwane, which will create 1,500 new jobs in the next 12 months. An additional 3,000 jobs will be created across the continent in the next 36 months.
Speaking at the group's Radisson Blu hotel in Granger Bay on Wednesday, Marc Descrozaille, area vice president for Africa and the Indian Ocean, said the expansion into Africa started at that hotel 16 years ago. Descrozaille said the leaders at the time within the group saw opportunity for expansion in Africa, envisioning a transition phase with developments.
"We saw that we could reach critical mass in South Africa. We are aiming at 20 hotels by 2020."
He said the group currently has eight hotels in South Africa and will open a ninth hotel in Polokwane.
He said two hotels will be opening within the next 10 months in Cape Town, one in the CBD, the R1bn Radisson Blu Hotel and Residence at 22 Riebeeck Street (Triangle House Building) and the Radisson Red, near the Silo at the V&A Waterfront.
Rob Kane, chairperson of the Cape Town Central City Improvement District (CCID) said, "We're very pleased about the opening of both the Radisson Blu in Riebeeck Street later this year, as well as Tsogo Sun's new developments on the corner of Bree and Strand streets. Not only do they show investor confidence in the CBD from international hotel groups, the visitors they will accommodate throughout the year, from leisure to business travellers, will make our CBD more vibrant."
Kane said these facilities will boost job opportunities from construction through to hotel staff and will also bring additional revenue into the local economy as guests look for restaurant, retail and other visitor experiences.
Rob Kucera, chairperson of Fedhasa Cape, said with ratings agencies set to make a decision on Fridayon whether or not to downgrade South Africa, the outcome could potentially be detrimental. From a Cape Town and hospitality sector point of view, he said it was more positive.
He added that the only problem with too many hotels in Cape Town was around seasonality, especially during the winter months as the country had to compete with countries in Europe which were now heading into summer.
"The biggest issue is job creation, we struggle to get between one and two million visitors a year whereas Thailand gets 20 million visitors a year."
Janine Myburgh, president of the Cape Chamber of Commerce and Industry, said the opening of new hotels in Cape Town and the announcement of the new Lufthansa flights to the city were a welcome confirmation that the tourism industry was on a new growth path.
Enver Duminy, chief executive of Cape Town Tourism, said investor confidence in Cape Town as a business and leisure destination was encouraging.
Other hotel developments include Tsogo Sun's R680m SunSquare and StayEasy hotels currently being built in the CBD, and Century Square, a new commercial and hospitality hub of Century City, recently completed at a cost of R1bn.
---
Source
Cape Argus