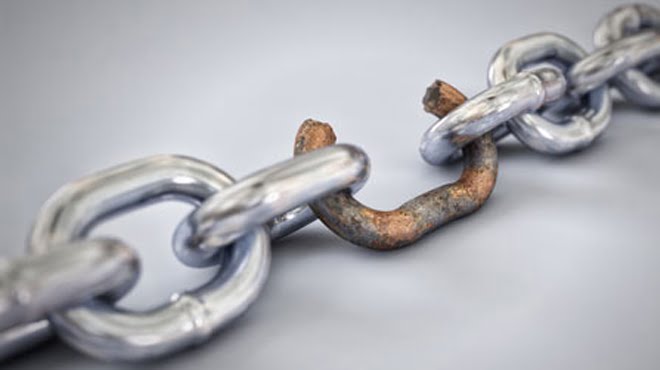 South African companies consistently rated reputational risk as their number one strategic risk in the Deloitte Strategic Risk Survey. Exploring this in more detail, the 2015 Global Deloitte Survey on Reputational Risk finds that African C-suite executives are joining the move globally to focus more attention and resources on reputation risk as a strategic issue at board level.
The results indicate, however, that the majority of companies are still not doing enough to effectively quell the damage (mainly to their revenues) that is arising with more frequency following a reputation-related crisis.
"SA companies need to manage reputational risk more proactively, as the onset of the damage is happening faster and its full extent is bigger than before. It is not just companies like Wal Mart or HSBC that are faced with these," says Risk Advisory partner at Deloitte, Mark Victor.
According to Victor, conduct risk is an area where companies are increasingly vulnerable, given the increased regulatory focus on treating customers fairly.
"Reputation is about all stakeholders, but treating customers badly is one of the areas where companies can be hardest hit," he says. Topping the list of risks in the survey were ethics and integrity, such as fraud, bribery and corruption. Next came security risks, including physical and cyber breaches – followed closely by product and service risks, such as those related to safety, health and the environment.
Victor says third party relationships is another rapidly emerging risk area, with companies increasingly being held accountable for the actions of their suppliers and vendors.
The Deloitte findings resonate with a recent study by the World Economic Forum, which showed that on average more than 25% of a company's market value is directly attributable to its reputation. Eighty-seven percent of the executives in the Deloitte survey rated reputation as more important, or much more important, than other strategic risks their companies faced.
"Companies need to be able to manage a crisis before it explodes. The reality is that reputation risks destroy value more quickly than operational risks and every decision made in a crisis affects stakeholder value. The risks in Africa are also high and many companies have been burnt. These can range from a sudden change in taxes to expropriation. But internally also, boycotts or strikes that carry on for months can be extremely damaging. Organisations that can plan and rehearse potential crisis scenarios should be better positioned to respond effectively when a crisis actually hits," says Victor.
Eight-eight percent of respondents said their companies were explicitly focusing on managing reputation risk. But just more than half of the surveyed companies (57%) said they planned to focus more attention on reputation risks in the future. Areas targeted for future investment and development run the gamut from technology and data to people and processes.
A total of 63% of executives said they planned to make future investments in in technology like brand monitoring tools and predictive analytic tools, while 60% of respondents want to develop reputation risk processes in energy and resources.
"I am not surprised by the high reading for energy and resources. This is a major risk area, especially in South Africa where strikes have been causing significant damage to reputation and the power crisis is creating a heavy burden for many companies," says Victor.
Organisations have traditionally managed brand and reputation via corporate communications and marketing functions, but there needs to be a much closer link to the identification and mitigation strategies developed to manage reputational risk and communication with key stakeholders. While reputational risk is seen as a consequence of other principle risks, more can be done by organisations in adopting a more structured framework to manage reputational risk.
"The reality is just one headline can destroy a company's reputation in a few keystrokes.  Protecting a company's reputation will be an ongoing challenge, but it cannot be ignored and needs to become a strategic issue at board level, including for African companies," says Victor.
A more structured approach that is part of the overall corporate strategy is needed. And it must be driven and run by senior executives," says Victor. "While no company will ever be 100% prepared for all eventualities, those that fail to spot trouble areas early are at a competitive disadvantage," says Victor.
With the glare of foreign investors and ratings agencies on South Africa due to challenging economic and political conditions, it is critical that steps are taken now to improve the outcomes.
"These are concerning days for South Africa and strategic initiatives that can limit reputational damage are important for SA Inc. as a whole," says Victor.