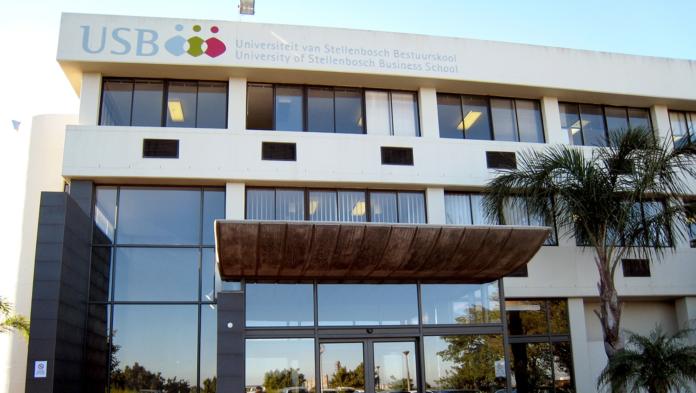 USB Executive Development (USB-ED,) the public executive development and training company of the University of Stellenbosch Business School (USB,) ended 2014 on a high note with top honours in a number of esteemed surveys of executive education in South Africa and are looking to 2015 for the same success. 
USB-ED was one of the top South African business schools to be listed in the prestigious 2014 Financial Times global ranking for executive education open and customised programmes. This followed on USB-ED again being awarded the PMR.africa Diamond Arrow Award in a national survey of academic institutions offering executive education in South Africa.
This was followed by a PMR.africa Diamond Arrow Award under the category of Foreign Business Schools offering Executive Education (short courses) in Botswana.
Commenting on the rewards USB-ED CEO, Frik Landman, said these are testament to the company's commitment to quality executive learning and development. "We consider ourselves a learning partner that is not only conscious of the bigger development picture. We want to encourage people to start or continue a personal development journey. This is not only in South Africa, but on the whole continent of Africa.
Willemien Law, Director: Open Programmes at USB-ED said, "For us at USB-ED it is about a journey in learning new skills and to keep up with the times and the environment in an ever changing world. It is almost like climbing a ladder."
"To climb this ladder and for someone that feels strongly about a career, the following questions should be asked: At what level are you at this moment of your life? Are you ready to move to the next level on the ladder? What is your career development plan for the future?"
"People often do not take the time to consider these questions and therefore find themselves not knowing what to do next."
"My advice in finding answers to these questions and a suitable development opportunity is to identify where you currently are in your learning journey and then to consider where you would like to be. You should specifically identify which areas need further development and which development opportunity would be best suited to your need."
"The choices you make now will impact your future. Our mission is to create the learning space to enable, through uniquely designed interventions and applied research, a network of globally responsible leaders to forge a sustainable future," Law says.
USB-ED offers open-enrolment programmes for the individual; in-house and customised programmes for organisations as well as strategic consulting. They collaborate with international business schools and leading partners to offer participants world-class business learning opportunities – including a number of discipline specific training programmes, ranging from coaching, financial and business management, human resources, leadership, marketing management, entrepreneurship and project management.
These discipline specific programmes are supplemented by specialist programmes, which include commercial negotiation, management programme for NPO's and MBA Foundation programme.
To support both academic and practical learning, four core areas of research were inaugurated:  Centres for Business in Society, Applied Entrepreneurship, Business Management of Projects and Positive People @ Work.
USB-ED has offices in Cape Town and Gauteng and has recently opened an office in Durban, KZN. The programmes are presented throughout the year.