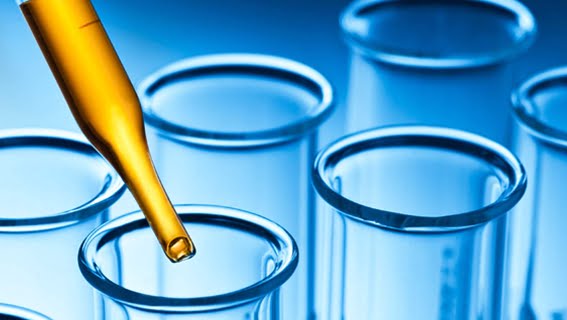 STEENBERG-based health care brands conglomerate Ascendis has snapped up the well-regarded diagnostics of the The Scientific Group (SG) in a R284m deal. The deal will be settled in cash and shares, and interestingly involves iconic Western Cape empowerment company Brimstone as one of the key members of the consortium vending SG.
Brimstone held 25.1% of SG as part of a consortium including Capitalworks Private Equity Partnership, the trustees of the Scientific Management Trust, the trustees of the Scientific Incentive Trust and the Scientific Investment Partnership.) Interestingly the consortium will retain the medical business of SG, which does not seem to fit acquisitive Ascendis' ambitions at this juncture.
The deal structure is most revealing in that an amount of R284m is payable in cash in tranches over a period of time to December 2015 with a maximum amount of R100m payable in cash "only to the extent a pending specified contract is awarded to SG Diagnostics in 2015."
Ascendis CEO Karsten Wellner said the SG acquisition was clinched as South African and global health care swiftly embraced the benefits of new diagnostic and preventative technology. He said SG Diagnostics offered Ascendis an immediate and resilient presence into this highly specialised market.
"It is also a well-managed, high growth and strongly cash generative business."
SG is the third medical devices business acquired by Ascendis in the last 12 months. The company has established a potent medical devices platform with Surgical Innovations and Respiratory Care Africa, and the addition of SG could push this division's annual turnover to over R1bn a year.
Wellner said the acquisitions had positioned Ascendis as a leading provider of specialised, high-end medical products and turnkey solutions to private and public hospitals and clinics, as well as medical professionals in the Southern African primary health care markets. He pointed out that SG Diagnostics is a successful business with a solid 31 year track record holding the South African (regional) agencies for a number of international manufacturers.
SG's business is mostly split between government and private contracts, as well as Order to Order (ad-hoc) business. Its main customers include the National Health Laboratory Services, the three largest private pathology service providers in South Africa and major African customers, including the Botswana and Zambian Ministries of Health.
Wellner reckoned SG Diagnostics was an ideal bolt-on acquisition for Ascendis. "It contributes immediate bottom-line benefit while simultaneously allowing us to entrench our specialist product ranges and deliver organic growth benefits through integration synergies."
He stressed SG Diagnostics was also in a position to offer turnkey solutions to private and government hospitals.
"This is a vital growth component, taking into consideration the government's plans to build 43 new hospitals and at least 213 clinics over the next five years."
Wellner said SG Diagnostics had generated significant growth in revenue as demonstrated by a compound annual growth rate of 14% over the preceding four years. He expected strong revenue growth in 2015. He estimated SG Diagnostics would have contributed a further R33m in profit after tax in the company's year to end June annual figures – resulting in a 12% increase in the recently published June 2014 annual earnings per share.
It seems there is also plenty scope for growth outside SA. Exports account for 40% of SG Diagnostics' sales with particularly strong sales growth experienced in both Botswana and Zambia. "It provides us with new channels through which we can accelerate our African expansion and export strategy."
Wellner disclosed that SG Diagnostics was also vying for a large national contract with significant revenue opportunities spread over a five-year term.
---
By Jenni McCann