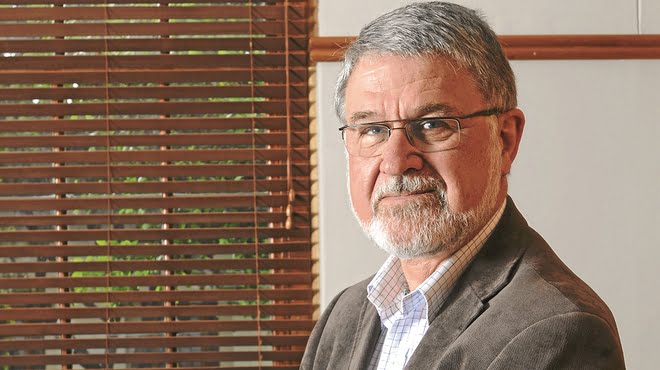 Stellenbosch based investment group PSG – headed by legendary businessman Jannie Mouton – is literally swimming in cash. After a fund raising exercise late last year the industrious PSG finds itself with R2,9bn burning a hole in the corporate pocket.
Ironically PSG – which has a market value of almost R50bn – is suitably cash flush when its larger neighbour Remgro – traditionally inclined to sit on a heap of cash – finds itself uncharacteristically geared after backing private hospitals group in an international foray.
Exactly where PSG will pitch its abundance of capital is anyone's guess – although some funds will be mobilised to participate (and underwrite for a fee) a R1,1bn rights offer by private school subsidiary Curro Holdings.
It's a nice headache for the PSG brains trust. But there appears to be some doubt that PSG will tilt at a new, big investment – and that the company will rather build on its current portfolio.
CEO Piet Mouton reminded at a recent investor presentation that PSG had been good with early stage investments and building businesses. Capitec Bank, PSG Konsult and even Curro were all started at grassroots level. Mouton said it was likely that the company would use subsidiary PSG Private Equity to find new large investments.
Some of the promising investments in the private equity portfolio include distance learning initiative Impak, brands distribution business CA Sales, power management company Energy Partners as well as small JSE listed entities like communications technology counter Alaris and specialised services group CSG Holdings.
While new investment endeavours are not yet that apparent at group level, there is some comfort to be taken from news that fruit marketing giant – which is 100% owned by PSG's agribusiness associate Zeder – is investing aggressively.
PSG's investor presentation showed that Bellville-based Capespan has invested more than R800m over the past 24 months in acquisitions and expansion projects.
Acquisitions included R147m spent on acquiring a 25% stake in Chinese fruit firm Golden Wing Mau, R28m on acquiring 25% of Goodview in Hong Kong, R120m to buy Nova Packhouse in South Africa, R120m to buy TWK Farms in South Africa, R53m to buy 25% of Van Wylick in Germany and R7m to buy 10% of GT-SA in Mozambique.
Infrastructure expansions over the last 24 months included R326m spent on the FPT terminals in South Africa, R40m on GT-SA in Mozambique. Mozambique, R61m on Northern Cape Farms and a hefty R91m on NGC Farms in Namibia. Smaller investments included around R18m invested in Appletwaithe in South Africa, R7mon Nova South Africa and R69m spent on Capespan's farm infrastructure.