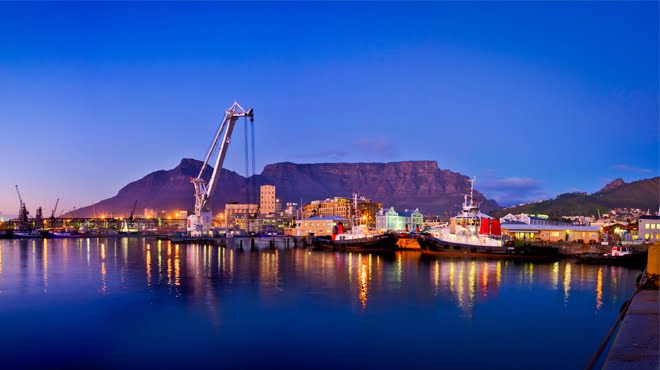 Cape Town-based companies have got off to a flying start in 2015 with several companies clinching or about to secure new deals.
Industrial services conglomerate Torre continued to speed down the acquisition track, making an offer to acquire 100% of Set Point Group for R370m. The deal hinges on Set Point delivering on profit warranties with a minimum consideration of R296m and a maximum consideration of R444m being set as possible price rag ranges. Torre won't have to fork out any cash for Set Point because the vendors of Set Point seem more than happy to take new Torre shares at 500c/share.
One of the big shareholders in Set Point is well-known investment company Sabvest, which is also a significant minority shareholder in Torre. The Set Point deal will mean Sabvest's stake in Torre shifts up from 7% to 12%. Set Point fits snugly into Torre's existing industrial offering – which includes sizeable operations like Tractor and Retreat-based Control Instruments. Set Point specialises in distribution and support to the mining, industrial, energy and manufacturing through analytical services, fluid handling and mining services locally and abroad.
Torre CEO Charles Pettit said the rationale for the acquisition was to extend the company's activities into high margin, complementary areas that enjoyed similar customer bases to Torre's existing businesses. He said Set Point would enhance Torre's earnings from year one, and that there were "material opportunities" to enhance value accretion for Torre after distribution networks and head office functions were combined.
Torre has also managed to raise close to R350m in new capital from BEE investors by placing new shares at R4,25/share – giving the company a sizeable war chest with which to pursue more acquisition opportunities this year.
Also staying on the front foot in terms of corporate activity is Franschoek-based food brands group Rhodes, which has made its second significant acquisition in just three months. Rhodes has paid R102m to acquire fruit and vegetable concentrate producer Boland Pulp (along with its properties,) a deal that also coincided with a smaller R10m acquisition of vegetable canner and salad bottler business Deemster. These deals follow hard on the heels of the recent R165m acquisition by Rhodes of Wellington-based Pacmar, which manufactures and distributes fruit juice products.
Boland Pulp produces bulk fruit and vegetable juices and purees for the domestic and regional markets, and also exports to over 30 countries internationally. Through its retail division Boland Pulp sells purees, sauces and baby foods in re-sealable pouches under the Puré Chef Ease, Puré Squish Baby and Puré Organic Mini Meals brands. In its 2014 financial year Boland Pulp generated revenue of R313m and eked out gross profits of R30m.
Rhodes also announced the purchase of Deemster primarily co-packs products for third party brands and produces private label products for retail groups including Pick n Pay, Spar and Woolworths. The acquisition, although fairly small, allows Rhodes to enter new product categories such as beetroot and gherkins.
Rhodes CEO Bruce Henderson reiterated that one of the aims of the company's listing on the JSE in October last year was to create financial capacity to pursue selective acquisitions to accelerate its growth strategy.
"The acquisitions of Boland Pulp and Deemster are aligned with our strategy of expanding into new product categories which are complementary to our current product ranges."
Rhodes has fruit canning and production plants in Tulbagh and also produces an extensive range of fruit purees and juice concentrates.
Restaurant franchisor Spur Corporation also refused to stay out of the action, taking another bite out of the specialist dining market with the acquisition of a 51% stake in gourmet burger eateries RocoMamas. RocoMamas comprises only a handful of restaurants, but – like the recently acquired Hussar Grill chain – Spur has the wherewithal (an appetite) to grow the store base markedly. Interestingly the RocoMamas concept was cooked up by former Spur franchise holder Brian Altriche.
Empowerment group Sekunjalo is also trading under a cautionary, which CBN has heard reliably is related to a possible investment in a multi-national company. If CBN were to venture a guess then perhaps Sekunjalo – which has vastly improved its profitability and markedly bolstered its balance sheet – in recent years – might be looking to increase its existing minority stake in specialist industrial group SAAB SA.
Two other intriguing developments to round up the early corporate tilts by Cape Town-based companies sees empowerment group Brimstone and claddings specialist Mazor buying back significant parcels of their own shares. While this is not strictly an acquisition activity, the exercise certainly suggests that the executive management teams have great faith in the immediate prospects of the respective businesses.