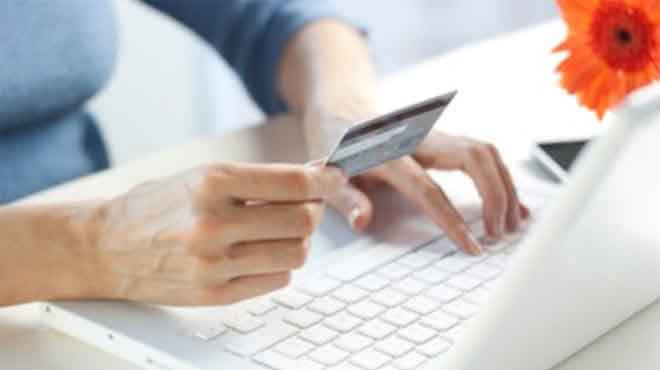 Fresh e-commerce stats from Statista.com show that 40% of worldwide Internet users have bought products or goods online via desktop, mobile, tablet or other online devices. This amounts to more than 1 billion online buyers and is projected to grow steadily.
The boom in global online shopping comes off the back of innovative encryption and continuous security upgrades by leading payment gateway providers.
eMarketer also estimates that business-to-consumer (B2C) e-commerce sales worldwide will reach $1.92tn in 2016.
The African region's impressive mobile data usage is well documented and is predicted to double between 2014 and 2015, and with a 20-fold increase by the end of the decade. A recent report by McKinsey & Company revealed that e-commerce could account for 10% of retail sales in the African continent's largest economies by 2025.
As South African shoppers gear up for another year of purchases many will be clicking the 'add to cart' button. Should there be any cause for concern, though?
South Africa's Internet penetration lies at 17%, this coupled with an 86% adult mobile phone penetration rate, and a highly developed telecommunications network tells the tale of a population that is comfortable engaging the technology.
This is in addition to the recent distinction of South Africa being 'the most developed digital economy in Africa', and one of the fastest growing in the world, by the new Digital Evolution Index developed by MasterCard.
That said; does the browsing-to-buying ratio make SA retailers smile? The jury is still out.
A 2014 survey of 1,5000 consumers from 15 territories by auditing firm PWC that looked at the lack of trust of online payments hindering shopping online showed that 38% of South Africans do not want to transact online. The survey asked one simple question; 'Why don't you buy products online?'
"This finding may be understandable given the impact that the 'dark' side of the Internet has on the general public. It's as if consumers struggle to differentiate the nefarious websites and adult material from the online places and activities that are safe zones. There are operators that you can trust from a payment perspective. The industry has put a lot of effort into ensuring that where you see recognisable logos, you are safe," says Mustapha Zaouini, CEO of PayU, a payments partner in South Africa.
Anecdotal research by Limabean, shows that South African shoppers are under the impression that if they don't have a credit card, they can't shop online even though many e-commerce sites offer alternative forms of payment. In addition, there is a perceived lack of security and potential for credit card fraud.
"South Africans seem hesitant to shop online because they think the risk is only on them, but it's actually up to your payment gateway and financial institution to ensure that complex money transfers are robust and secure. The responsibility on the online shopper is to stick to credible merchants," says Zaouini.
Although it is advised and prudent to be cautious with online payments, the concern of South Africans does not seem to be wholly warranted, as long as you transact on websites that are PCI DSS compliant – which means that all of their systems are secure and that cardholder data is fully protected. Additional security measures like 3D secure, which is endorsed by Visa and MasterCard will also ensure maximum safety. Where possible, ensure that the website uses a payment gateway that has an additional fraud detection and prevention platform like ReD Shield which screens 17 billion transactions per year in over 190 countries.
For those who are doubtful of South Africa's standing in world e-commerce, South African mass-media company Naspers, for whom PayU handles all online payments, is ranked third with a value of $52bn, behind Google (1st) and China's Alibaba (2nd) in terms of brand value, according to Statista.com. An impressive stat which should instill confidence if more South Africans were aware of it.