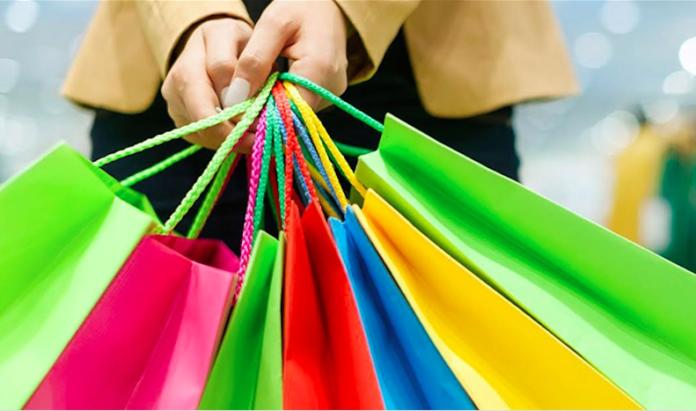 Western Cape-based retail sector stalwarts appear to have traded cheerily through the festive season – despite initial worries that the hard-pressed consumer would shop less enthusiastically over the Christmas period.
Perhaps most heartening is that the two 'big league' fashion retailers – The Foschini Group and Truworths International – traded rather smartly.
For the trading period covering the 26 weeks to end December 28 last year Truworths confirmed a 5,2% increase in sales to R6,2bn compared with the same period in 2013.
Breaking down the sales numbers further, Truworths disclosed that credit sales grew a brisk 5,4% and cash sales increased 4,7%.
It's worth remembering that credit sales comprise over 70% of Truworths' retail sales. For the period under review Truworths directors noted that product inflation averaged 5,8% and trading space increased by 6,9% relative to the prior corresponding period. Like-for-like retail sales declined by 0,8%.
Foschini – headquartered in unfashionable Parow – said Christmas trading was above expectation with group sales growth for December (30 November 2014 to 27 December 2014) of 12,5% and same store growth of 7,3%.
Foschini directors noted growth in the various merchandise categories:
Clothing up 13,2% (7,5% on same store basis)
Homewares 13,3% (same store: 8,9%)
Cosmetics 11,2% (same store: 7,4%)
Jewellery 4,4% (same store 0,5%)
Cellphones 18,6% (same store 14,5%.)
Foschini also reported promising sales for the nine months to 27 December 2014 increased by 10,5% with same store sales growth of 5,1%. 
The clothing segment grew nearly 10% with homewares and cosmetics up 13% and 10% respectively. Jewellery was relatively sluggish at just under 5%, but cell phone sales rung up an impressive 22% increase over the nine-month period. Merchandise price increases for Foschini came in slightly higher than Truworths – averaging 6,5%.
Foschini seems fairly confident of a strong finish to its financial year with directors adding that sales post the Christmas period had been strong across all merchandise categories with group sales increasing by 16,2% and same store growth of around 11%. 
Foshini's performance is commendable, especially since the apparel division of the JSE's top fashion retailing stock Mr Price, which managed a similar sales growth (16,1% and 11,1% on a comparable stores basis.)
The performance of the local fashion retailers will, of course, intensify the focus on struggling Salt River-based fashion retailer, Rex Trueform, which owns the 50 strong Queenspark chain.
Rextru's trading statement covering the six months to end December should be published by the middle of this month, and will hopefully show that Queenspark is again trading in the black.
In the meantime a new director – well-known stockbroker Humphrey Borkum – was appointed as an independent non-executive director. Borkum's appointment was triggered by the resignation of Malcolm Segal only days after a stormy Annual General Meeting where Rextru directors clashed with certain shareholders unhappy at the company's performance in recent years.
Shifting away from fashion retailing, Woolworths – which offers a mix of clothing, homewares mixed with upper end grocery ranges – reported group sales up 55% for the first 26 weeks of its 2015 financial year. Although the growth will raise eyebrows, it must be pointed out that the jump in sales relates to the recent acquisition of Australian department store, David Jones. If the contribution from David Jones is stripped out then Woolworths' sales were up 12,5%.
The company's directors said food sales increased by 14% with a price movement of 9,5%. 
They said sales in comparable stores grew by 8,2% with retail space (including stores in the rest of Africa) increasing by almost 11%. Directors pointed out that clothing sales in South Africa increased by 9,4% and by 3,4% in comparable stores – which is less than Foschini by more than Truworths. The retail space for Woolworths' clothing offering grew by almost 6%. 
Moving to the supermarkets, SA's largest grocery retailer Shoprite increased turnover by about 12,5% from R51,1bn to R57,5bn in the six months to end December. Shoprite directors revealed that growth on a like-for-like basis was 5,1%. 
The South African supermarket operation increased sales by 12,0% with internal food inflation averaging only 5,2% (compared with the estimated official food inflation figure of 8,4% during the period.) The directors said the supermarket operation benefited from strong sales in December – which were 13% higher than in the sales figure reported in 2013. 
Interestingly, Shoprite's furniture division experienced a buoyant December, during which sales jumped 12,2% on the back of a strong performance from the OK Furniture brand. A point of comparison for Shoprite's performance is not readily available. Cape Town-based Pick n Pay does not issue a trading statement coinciding with the Christmas sales period as it has a February financial year end, which means a trading update is probably only likely in early April. 
The Woodstock-based Clicks Group increased sales by around 14% to R8,2bn in the 20 weeks to 18 January this year. Directors said the Clicks chain grew turnover by 10,3%, driven by a well planned promotional programme that appealed to value conscious consumers. They indicated that Clicks showed real volume growth of 3,6% as sales growing almost 8% with selling price inflation of 4%. 
Musica increased sales by 2% with same stores sales growth of 1%, while The Body Shop grew sales by nearly 11% and in comparable stores by 9%. Total retail sales – including Clicks, The Body Shop and Musica, increased by almost 10% and by 7% on a comparable store basis. 
Clicks CE David Kneale said customer behaviour continued to reflect a shift to shopping later in the festive season with the group experiencing record trading in the three days before Christmas. 
"We have also continued to see buoyant trading in the period after Christmas and into the new year, again driven by promotions activity." 
Despite this sound trading statement CBN was a tad surprised to note that Keith Warburton has opted to step down as an executive director of the company and as chief operating officer of the Clicks brand after just two years at the helm. The decision, in CBN's mind, is rather sudden, noting that Warburton was up for re-election at the Clicks AGM held on January 16. 
Kneale said that since Warburton's return to the group in 2013, he had achieved the objectives set to reposition the Clicks brand for growth. This entailed improving the value offering, expanding the stores and pharmacy footprint, improving the contribution of private label, growing our customer loyalty and stemming the labour turnover in our pharmacies. 
"Keith's strong financial acumen and in-depth knowledge of the group enabled him to focus on further improving our business processes and reducing the brand's cost base." 
Vikesh Ramsunder, the current managing director of Clicks pharmaceutical subsidiary UPD, will succeed Warburton as the chief operating officer of the Clicks brand with effect from April this year. Kneale said Ramsunder had grown the UPD bulk distribution business into a significant player in the market, while maintaining the company's market leadership in pharma-ceutical wholesaling.
---
By Jenni McCann