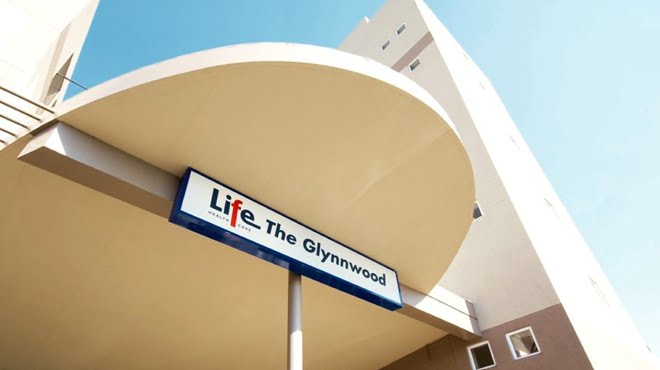 A strong team of Intensive Care Unit (ICU) specialists, known as 'Intensivists', are blazing the way in providing best care practices to critically ill patients, proven by incredible success stories
Unknown to most, Life The Glynnwood, in Benoni on the East Rand of Johannesburg, boasts one of the most efficient Intensive Care Units (ICUs) in the country. What makes this ICU different? It consists of a strong team of Intensivists – super specialists who are trained and dedicated solely to the care of the critically ill in ICU. Intensivists provide round-the-clock ICU care, as opposed to other doctors who are on call, off-site, seeing office patients, in surgery or treating in other parts of the hospital, which can be the case for most hospitals.
Critical care medicine began to grow as a subspecialty in the 1950s when the polio epidemic hit. The evolution of the new speciality of 'Intensivist' was led by committed medical professionals who began intensive care units as solo practitioners, and as a result, attracted others (mainly in anaesthesia and pulmonology) to work as a critical care team. 
How is an Intensivist-led ICU different than a traditional ICU?
In what is known as an open ICU, primary care physicians have the chief responsibility for treating their critically ill patients. They often bring in specialists as needed, like a nephrologist if the patient has a kidney problem or pulmonologist if the patient is placed on a ventilator.
In a closed ICU, Intensivists spend their time each day in the ICU treating the critically ill and working with the consulting doctor. They are trained and experienced in dealing with the complex issues of the sickest patients as well as treating, or when possible, averting complications that often arise quickly. Study after study proves the power of Intensivist-led closed ICUs and it's estimated that more than 160,000 lives could be saved each year if critical care was delivered by Intensivist-directed, multi-professional teams1 according to the Society of Critical Care Medicine (SCCM).
"Units like ours stand out because we're attempting to change the paradigm of revenue-driven intensive care. Studies show that good care is cost-effective care. The more units of excellence that we create in the country that are focussed on attaining best practice, the more likely we are to create a sustainable healthcare system based on high-quality medical care," says Dr Liam Brannigan.
Why haven't more hospitals adopted an intensivist approach to critical care?
Many hospitals that are eager to implement an Intensivist-led program may not be in a position to do so because of the shortage of Intensivists in South Africa. Although the number of critical care fellowships in South Africa has increased, most medical students tend to opt for more lucrative specialties.
Life The Glynnwood: A shining example of best practice
Life The Glynnwood's Intensivist team have a long history of working together. Having met at WITS Medical School, the team decided then that they were going to pursue a collective career in highly specialised intensive care. Life The Glynnwood is a large hospital that had a need for this kind of expertise and so the team's work began.
"Most of us find the environment incredibly stressful, so it's imperative that we have a strong support team to rely on, and this allows you to enjoy the interaction with the other specialists you're exposed to," says Dr Bridget Madlener. Dr Glenn de Wet agrees. "It starts with a strong support system of physicians, nurses, physiotherapists, and even the cleaners. At the end of the day it's the whole hospital working together to look after these critically ill patients." 
"Our model works because we share the burden of care, and take full responsibility for critical patients until they leave the ICU ward. If I have a complicated case I can call one of my colleagues in the middle of the night for their advice and lean on them, and in that way you come up with the most effective solution," says Dr Mark Eager.
"Whatever your reason for joining medicine was, it is realised here – it's difficult, rewarding, stressful and very real, and reinforces why we went into medicine in the first place," says Dr Brannigan. 
When this group of Intensivits talk about their patients, strong emotions are immediately evoked. It's a job that comes with high highs, and very low lows, and dealing with feelings like guilt, elation, sorrow, anger, and gratitude, and can be extremely emotionally difficult and draining. "We take patients at that moment in their lives when they are dying or very ill. They are in the most acutely stressed state they will ever be in, and we deal with their families who are devastated. We become the councillor, the friend, and the doctor," added Dr Brannigan
It's very clear that this team have a deep sense of pride in each other's work, and complete respect for the humanity they see in each other on a daily basis, marked by tender hand holding, reassuring words and hugs for distraught family members.
Numerous stories of patients who return to visit, after life threatening illnesses, no matter their circumstance, is testament to the fact that the team of Intensivists are extremely dedicated to the outcome of their patients' wellbeing, and often play the role of family member when there is no one else to attend to their needs. "We all have our own families, but the reason why the patients come back and say thank you, is because often we are the only people who care for these people at the most vulnerable time in their lives," says Dr Brannigan.
Whilst it is important to note the work done by Intensivists in terms of saving lives, the end of life care component of their work is also extremely impactful and providing patients with dignity in death has their highest priority. "Our work shows that it can be done differently, but at a high emotional cost that not many are prepared to pay," says Dr Madlener. 
Life The Glynwood ICU Intensivist team is made up of:
Dr Liam Brannigan
Dr Bridget Madlener
Dr Mark Eager
Dr Gary Katzman
Dr Glenn de Wet
Dr Will Robertson
Dr Rob Morgan
Dr Steven Toich
Dr Andre Griffiths
Dr Joubert Steynberg