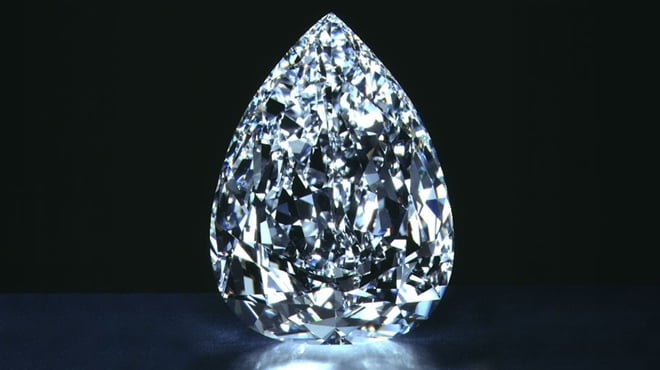 Commodity cycles come and go – although the Western Cape, not known as a major producer of mineral resources, usually remains largely oblivious to these shifts. Of course, older readers might remember that the one commodity cycle that appeals to local investors is the marine diamond market.
Lately it's been awfully quiet on that front, and perhaps the colourful gem hunting sector is due to rear its head again. Fundamentally speaking, marine gem efforts should increase over the longer term.
Viable land based diamond deposits get scarcer and scarcer, and the ocean remains an under-harnessed source of gems. The high quality of marine diamonds is also not open to dispute.
Perhaps a more immediate trigger is that diamond giant De Beers had – via is DebMarine subsidiary – just made the largest ever capital investment in underwater diamond mining.
More on this later in the story – but this event does cast a huge vote of confidence in the sustainability of marine diamond mining efforts. While there has been scant news on marine diamond mining ventures of late, it is difficult to forget such colourful characters as Sam Collins – who probably personified the marine diamond sector in the sixties and seventies.
Collins, it must be said, was one of the few participants that – aside from De Beers – made a viable proposition of marine diamond mining efforts.
The late eighties through to late nineties was also an interesting time for adventurous Cape Town mining companies with Ocean Diamond Mining Holdings (ODM) – spearheaded by Ivan Prinsep and Andre Louw – and Benguela Concessions (Benco) capturing the public's imagination.
In the end it was not only a bunch of imaginative small shareholders that was paying attention – particularly in the case of the productive ODM. In the late nineties Remgro controlled diamond group Trans Hex Group pitched an offer to buyout ODM.
No sooner had Trans Hex advanced on ODM than retail tycoon started accumulating a sizeable stake in ODM – much to Remgro chairman Johann Rupert's chagrin. Wiese built enough of a stake in ODM to emerge as the 'kingmaker'.
With Trans Hex reluctant to up their offer price, Wiese mobilised his stake to ensure ODM was sold to rival marine diamond miner Namco at a much higher price. Wiese – who has a penchant for diamonds (and is now ironically the biggest shareholder in new look Trans Hex) – made a sparkling return on his ODM shares. On the other hand, Namco's fortunes did not endure very long. After some promising production periods, Namco ultimately sank in 2001 after seemingly overmining its marine concessions.
Most of the company was bought out of liquidation by Israeli-diamond entrepreneur Lev Leviev in 2003. De Beers Marine Namibia (DebMarine) also bought some of Namco's assets – most notably the NamSSol 2 seabed crawler.
Trans Hex eventually acquired most of the assets owned by Benco – whose production record was flawed compared with ODM.
This turned out to be a less-thaninspiring deal, and Trans Hex's marine assets were gradually wound-down over the years. As far as CBN can ascertain Diamond Fields International) (DFI) is still scouring the seabed for gems.
At last count DFI's offshore marine bulk sampling operations conducted by International Mining and Dredging Holding recovered almost 27 000 carats from its ML 111 concession off the Namibian coast. While that is encouraging, there have also been two notable casualties.
Afri-Can Marine Minerals Corporation – which was exploring its J-Block concession close to where DebMarine enjoyed huge successes – seems to have slunk off after initially indicating the potential for positive gem pickings.
Wealth4U, a fanciful scheme operated by Louis Liebenberg, also run a ground after initial promises that its Namaqualand concessions could yield great wealth. These 'fizzles' certainly a stark reminder that the allure of high quality marine gems are fraught with complications and risks.
The news from state owned diamond miner Alexkor is more encouraging, though. Alexkor's 2016 annual report noted that the performance of the shallow water marine operations along the Namaqualand coast has been extremely encouraging with both the boat and shore units yielding "some unusually rare diamonds of high value".
Alexkor's annual report added that further consideration was been given to mining the high potential mid-water concessions independently or via joint ventures with new or existing marine contractors.
While Alexkor's 2017 annual report will no doubt be enlightening it's worth repeating acting CEO Vimal Bansi's contention: "I have confidence that marine diamond mining presents a big opportunity for Alexkor, and we will therefore continue with our efforts to access the valuable mid–water assets".
Perhaps what might really underline the potential of the marine concessions off the Namaqualand and Namibian coast is that in June DebMarine Namibia unveiled the world's largest and most advanced diamond exploration and sampling vessel – the mv SS Nujoma.
The SS Nujoma is already exploring for diamond deposits in Namibian waters following its official inauguration recently. The vessel costs a whopping $157 million – which at a Rand equivalent price of more than R2.3 billion is probably worth more than the value of all the small marine diamond miners put together.
Debmarine Namibia is the only company in the world to have sustainably mined diamonds offshore, having started in 2002. The company produced an astounding 1.2 million carats last year.
According to a press statement, the mv SS Nujoma incorporates a range of technologies that allow it to sample faster, take larger samples and collect more information per sample than any other diamond sampling vessel.
In fact, it is capable of sampling at more than double the speed of its predecessor. The vessel is impressive – a 12 000 ton, dieselelectric powered vessel that is 113 metres long and able to accommodate a crew of 80.
The vessel also has a helicopter deck suitable for Sikorsky S61s. The vessel was constructed in Ulsteinvik, Norway and fitted with its subsea sampling system – designed by De Beers Group – in Cape Town.
"Today marks an important milestone for offshore diamond mining in Namibia" De Beers Group CEO Bruce Cleaver said adding that offshore diamond mining was becoming increasingly important in meeting global demand for diamonds as many of the major onshore deposits had already been discovered.
"The mv SS Nujoma will allow even more of Namibia's high quality offshore diamonds to be discovered and mined, ensuring a strong future for Namibia's diamond industry, as well as the global diamond market."
Aside from the mv SS Nujoma, DebMarine operates five diamond mining vessels. Whether the new thrust by De Beers will spur other marine diamond ventures remains to be seen. But if history is something to go by, then expect a few new operators to start making waves again.