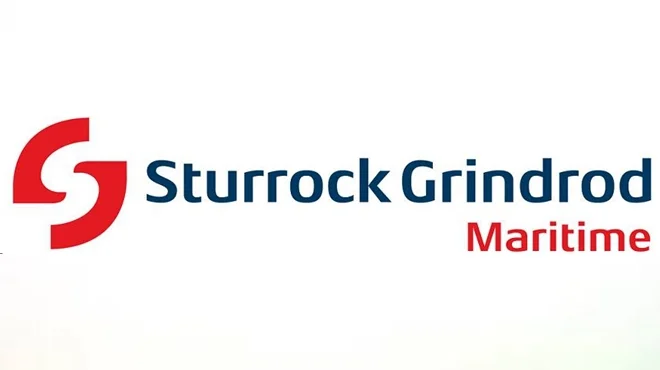 Suppliers of an evolving range of marine related logistical services over the past 25 years, Sturrock Grindrod Maritime's (SGM) activities now cover sub-Saharan Africa, Australia and Singapore.
The company has been particularly successful in focusing on emerging markets, recently cementing a relationship as a ships agent in Papua New Guinea (PNG) – a new destination for the cruising fraternity.
"Our core business is the fast turnaround of vessels, which involves applying a plethora of logistical services to ship owners or charterer's and maintaining a strong relationship with suppliers and port authorities to meet vessel owner's needs" explained SGM CEO Andrew Sturrock.
"We identified an opportunity in PNG as the government there have embarked on an aggressive programme of making the country a 'must see' tourist destination, recognising tourism as a fundamental economic generator, and welcoming private investment involvement."
"We currently provide a wide range of services to the maritime industry in and around sub-Saharan Africa and Australia, operating in nine African countries, with a total of 38 offices from Ghana in West Africa all the way around the coast to Mombasa, Kenya. In addition we have an office in Singapore and a strong footprint in Australia with offices all around the coast" said Sturrock.
Looking outward While the company's head office is in Cape Town, and it operates physically in all the South African ports, South Africa's current economic woes and long term lack of investment and modernisation of port and harbour infrastructure causes a focus away from home base.
"Many do not appreciate the value of a vibrant and competitive maritime sector and the combination of some of the highest port tariffs in the world (in US dollar terms) and generally poor port and harbour facilities make South Africa uncompetitive on the world maritime stage. This boils down to higher cost of goods and services that would otherwise be the case, which ultimately affects the man and woman in the street and contributes to inflation".
The Maputo Port Development Company (MPDC), is one such investment SGM has made in neighbouring Mozambique. A national private company in which Mozambican Railway Company (Caminhos de Ferro de Mozambique) (49%), Grindrod (24.7%), DP World (24.7%) and local partners (1.6%) are shareholders. MPDC secured the port concession until 2033 with the option of extending for a further 10 years.
MPDC hold the rights to finance, rehabilitate, construct, operate, manage, maintain, develop and optimise the entire concession area. The company also holds the powers of a Port Authority, being responsible for maritime operations, piloting, towing (tugboats), stevedoring, terminal and warehouse operations, as well as the port's development plan.
The Port Master Plan, approved by the Government of Mozambique, sets out a strategy for the future development of the Port and provides a framework for berth and channel improvements, development of landside facilities and expansion of service corridors and other associated infrastructure.
The dredging of the access channel to the Port of Maputo was completed in January 2017 allowing vessels with a sailing draft of up to 14.2 metres on the tide (up to 80 000 tons), to enter the Port. In excess of US$ 700 million has already been invested by MPDC, its shareholders and sub-concessionaires, which has resulted in volumes increasing year on year.
It is expected that volumes handled through the port will increase to 40 million tons by 2020, a considerable growth from the 5 million tons handled at the start of the concession in 2003. A further US$ 300 million will be invested in the port which will create more than 43 000 jobs, directly or indirectly.
The upgraded port and infrastructure will live beyond the concession period and will contribute to the economic growth of the country for years to come.
"In addition to MPDC we see major opportunities in the port of Nacala and further north in Pemba, as well as depot handling operations for Mozambique's future LNG exports and mining minerals such as graphite – a key component in the flourishing lithium battery business" he said.
Skills development and training As part of Grindrod, listed on the JSE Securities Exchange, the group through subsidiaries, joint ventures and associated companies operates in 37 countries worldwide and employs more than 7 000 skilled and dedicated people.
"SGM have local, trained staff members on the ground in every port. They speak the local language and are equipped with regional knowledge and expertise, providing a superior level of service" said Sturrock, "but despite an investment of more than R3-million annually in staff training and career advancement programmes, retaining staff is a challenge in our industry."
"SGM is a B-BBEE Level 2 contributor and we are committed to responsible HSSE practices. All our businesses are ISO 9001:2008 accredited and we embrace our corporate responsibilities without compromise We have robust in house anti-bribery and anti-corruption policies and insist on transparency in all our dealings and as such are TRACE certified."
"Whether you're operating Offshore Support Vessels, tankers or container ships, or rushing to deliver desperately needed aid in crisis areas, mapping the sea floor or transporting everyday cargo, we are there ready to assist on a 24/7/365 basis, with innovative solutions, equipment and expertise" he concluded.