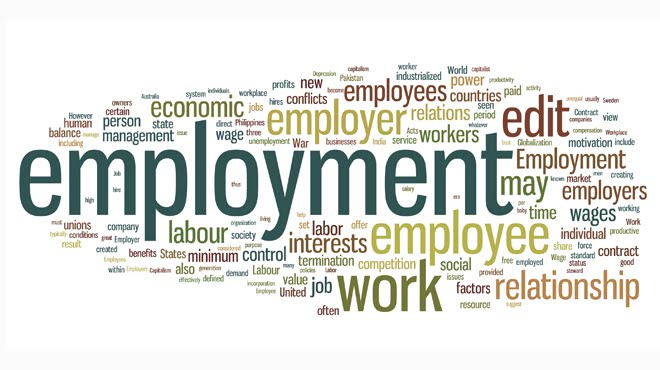 Employment equity has been high on the agenda since 1998, yet it seems very little progress has been made. The 16thCommission for Employee Equity (CEE) Report, recently released by the Department of Labour, shows that the white population still holds 68,9% of top management positions in South Africa, more than 6 times their economically active population (EAP). While the government has shown the most progress, with black Africans occupying 73,2% of public sector positions, the private sector still has a lot of work to do in order to realise the country's employment equity goals. So, why are we as a country not progressing? What exactly are we doing wrong?
We need to grow skills, not just poach them
We know that we face a number of challenges, particularly around skills and experience. If you appoint an experienced black candidate to the board today, you don't know how long their tenure with your organisation will be, because skilled and experienced black candidates are in high demand. Not many companies are, however, willing to give inexperienced people the chance to grow into their positions. This, in turn, destabilises the progress and is slowing down transformation in the country. 
Couple this with shortened CEO tenures and it becomes clear that organisations and individuals are no longer 'wired' to have a long term view. According to research by Fortune Magazine, the median tenure of CEOs of the 500 largest organisations in the United States is now 4,9 years and this is considered acceptable. The problem is that this compromises long-term thinking as they immediately want to satisfy the Board and shareholders by hitting the margins. So the temptation to focus on short-term gains to prove competence as a CEO, could compromise the long-term strategy. 
As a country, we need to realise that transformation will not happen overnight. It is a slow process that requires ongoing commitment if we are to achieve our goals and ensure that it is sustainable.  
Naming conventions could be standing in the way
Another factor to consider is the negative connotation of the term Broad-Based Black Economic Empowerment. Using this particular naming convention immediately makes the initiative exclusive to one race, not only excluding others but creating an environment where there is natural resistance. If you approach it as an inclusive economic transformation while maintaining same principles, the outlook might be very different. 
We need to encourage more economic activity
The reality in South Africa is that the fraction of people who are currently economically active is very small compared to our population and they are trying to feed the masses. If we created an environment that was more welcoming to entrepreneurs the picture could be very different. We know the government is dependent on the private sector for a lot of their income through taxes. Due to the fact that there are so few players stimulating revenue for the government, we are an economy in duress. However, if we could increase the number of players in the private sector paying taxes to the government, things would be very different. 
The reality in South Africa is that we currently don't have enough for everybody. We have scholars completing matric and students qualifying from universities, but we don't have the jobs to ensure that they become, and remain, economically active. So, how do we overcome this? There are a number of state organs which have been set up to support small businesses.  The newly established Ministry of Small Businesses promises to be a beacon of hope, albeit with limited budget provisioned, which already casts some doubts on the impact it will have. The Department of Trade and Industry (Dti) has developed grants for industrialisation and related activities. There are multiple grant schemes which are made available to entrepreneurs and industrialist, which could be the initial boost they need to ensure they get their businesses off the ground. However, many people don't know that these opportunities exist. Those who do know about it can hardly access the support needed owing to multiple challenges and this is where the country has let itself and its people down. 
Are we our own worst enemies?
Considered carefully, businesses in South Africa have the opportunity to either play a meaningful role or become the biggest inhibitors of true transformation in the country. Cost is one of the biggest deciding factors when it comes to procurement and businesses often opt for the cheaper, imported products, or they squeeze the local player so hard on margins that it is no longer viable to be an entrepreneur. Transformation is a broader business discussion and commitment which we need to undertake. 
Transformation is also not just about simply ticking the B-BBEE scorecards, but meaningful empowerment. A successful transformation strategy requires enablers such as political will, budget, resources and systems. We have a brilliant policy in place as a country, but we don't necessarily have an enabling environment to make it work to our advantage. 
As corporate South Africa, we have a responsibility to take a long-term view of transformation. The more we transform, create a spirit of entrepreneurship and prioritise supporting local organisations, the more we will grow as a country.