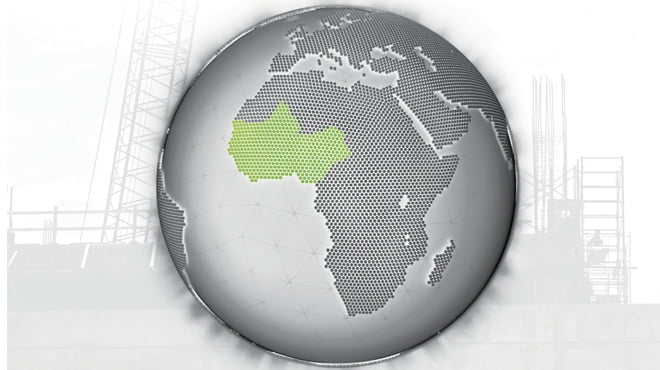 The African Construction Expo and Totally Concrete West Africa 2015 is gearing up for an exceptional event on 1-3 September at the Eko Hotel in Lagos. Experts from both Nigeria and abroad are set to take the stage to address the fundamental and unique needs of infrastructure expansion in the region.
The preconference day, Tuesday 1 September, offers technical enthusiasts the opportunity of a lifetime to attend the most comprehensive cement and concrete seminar in the region. With the support from various associations and institutions such as Lagos Chamber of Commerce and Industry, delegates will hear directly from high profile figures such as Vincent Nawani as the chamber's director of research and advocacy. Nawani will be steering the discussion around developing the local cement market to keep up with the region's high urbanisation rates. This discussion takes place in the company of cement and concrete industry giants with years of technical expertise and experience such as Kunle Adebajo, CEO of Ove Arup & Partners and Joseph Majoku, President of the Cement Manufacturers Association of Nigeria.
"At the core, we remain passionate about delivering technical expertise in the infrastructure space, but we are also aware of our responsibility to transfer our knowledge and skills. This [event] is a great platform to do so," said Adebajo.
International speakers such as Dr Michael Clark, founder of Whitehopelman in the UK, brings international best practice lessons to Lagos, as he offers a workshop on the improvement and modernisation of plant processes in cement production.
Our conference days on 2 and 3 September draws attention to the strategic discussions that are crucial in a year of governmental change in Nigeria. Hear Dr. Olumide Eniola Akinduro, Director of the Federal Ministry of Works share his views on Nigeria's development ambitions for 2030 in the first panel discussion of the conference.
The Nigerian Institute of Civil Engineers (NICE) remains the institute for Nigeria's top engineers who are shaping the infrastructure landscape. No less impressive is its chairman, Engr. Robbie James Owivry who will extend his internationally acclaimed expertise in the must-attend session on the rise of megacities in West Africa. Also to look out for in this What's Hot session is Bode Kware the Imm.
Past National President of the Real Estate Developers Association (REDAN) who will discuss Lagos' housing potential and pitfalls and Anthony Offenberg, General Manager of MAPEI who will bring his technical expertise on advances in concrete protection to improve water retaining structures in the context of urbanisation and bulk infrastructure development.  Rounding off our first conference day is a session dedicated to Nigeria's core business: resources.
With the participation at the highest level of executives from the Nigerian National Petroleum Corporation (NNPC) we look forward to learn about how the construction industry can benefit most from the Nigerian economy's backbone under the capable chairmanship of African Energy Policy and Strategy Expert, Ifeoma Malo.
Our final conference day kicks off in the same way that almost every construction project does, by focussing on how to access capital, encouraging investment and understanding risk when undertaking construction projects in the Nigeria and in the region. Joseph Tegbe a partner from KPMG Nigeria, will take the lead in this panel discussion with the financial world's Nigerian heavy-weights from African Finance Corporation, Stanbic Bank, and Access Bank in this exciting session, sponsored by KPMG Nigeria.
The inspired Ghanaian architect and founder of Constructs LLC, Joe Osae-Addo will treat the audience to his globally received serial discussion on the "African Condition," looking at the development of megacities through the lens of architecture. When Joe calls, his followers answer. Make sure not to miss him and his unique and elite panel of local and international architects that are working wonders in developing construction materials.
Finally the African Construction Expo and Totally Concrete West Africa conference closes with a session that will resonate with the region. There are none better suited to chair our final session than Dr. Ousmane Dore the African Development Bank's country representative for Nigeria who will be steering the discussion on the regional benefits that will stem from Nigeria's rapid development.
The 3 day conference is your opportunity to join the frontrunners of industry. Limited exhibition space and sponsorship opportunities remain and are available on a first come first served basis contact bethwell.mnyamana@hypenica.com for additional info.
---
For press and media inquiries please contact leanca.bennett@hypenica.com.