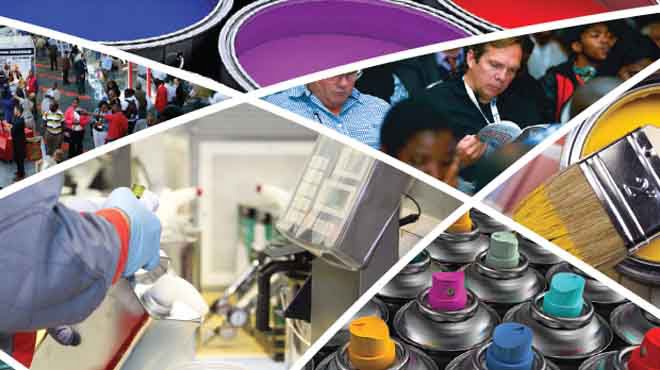 The African coatings industry remains key to supporting the continent's ever-growing development requirements. The future for the paint and coatings sector looks particularly promising, given the strong economic outlook, long-term demographic growth and rising urbanisation across Sub-Saharan Africa.
With participation from over 200 technical experts from more than 15 countries and over 20 hours of networking – Coatings for Africa 2015 is a must-attend event to advance the production and use of paints and coatings, and to showcase the latest developments in the industry.
The event takes place 11 – 13 May 2015 at the Sandton Convention Centre, Johannesburg
As part of the event, the Technical Symposium on Monday 11 May focuses on advances in rheology, dispersion and wetting, formulating improvements to tackle age old problems and new developments in inorganic components of coatings. The new programme concept on 12 and 13 May focuses on end user case studies and product feedback from the construction and infrastructure sectors.
Early-bird rate expires on 28 February 2014 with only 157 conference seats left.
To register, visit Coatings for Africa.