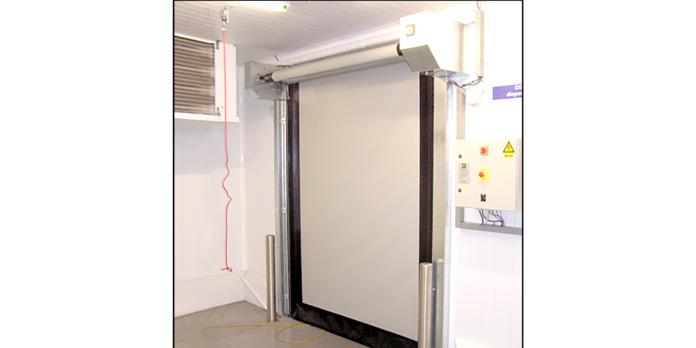 For the convenience, security and safety of manufacturing and warehouse facilities, Maxiflex Door Systems brings together a combined offering of automated door products from industry leading brands – Crawford and Albany.
The use of automatic entrances to separate environments throughout a facility helps to minimize contamination risks, maintain temperatures and safeguard food products in cold storage areas and protect workers and equipment in busy, high traffic areas.
The Maxiflex Door Systems product range includes specialized options to meet the entrance needs for the back and interior of any manufacturing facility. The industrial doors and loading dock equipment from Crawford ASSA ABLOY features superior docking shelters and automated levellers for the utmost convenience. The high-performance doors from Albany ASSA ABLOY provide lightning-fast opening and closing speed that provide a smooth flow of goods.
Maxiflex Door Systems latest addition to the high speed door range is the Albany HS9010PFR, a high speed door specific for freezer environments, allowing efficient traffic flow while minimizing temperature variations. The high operating speed and excellent seal optimize the internal traffic flow and provide energy savings. The door can be set to open every 20-25 minutes to avoid build-up of ice on side guides and curtain. Heating cables in the side columns and motor help prevent this ice-formation.
These quality products offer significant energy savings. Tight sealing reduces air infiltration and the option for insulation further controls environments. The benefits of automation, including safe and effortless flow of vehicles, goods and people, make Maxiflex' entrance solutions ideal for reducing the high energy costs associated with large manufacturing facilities.
Maxiflex Door Systems offers service and preventative maintenance programs on industrial doors and docking systems. Its professional organisation and skilled technicians can assist you quickly with the right expertise.
"With branches throughout South Africa, Maxiflex is able to provide customers with excellent service, installation and maintenance," says the company.