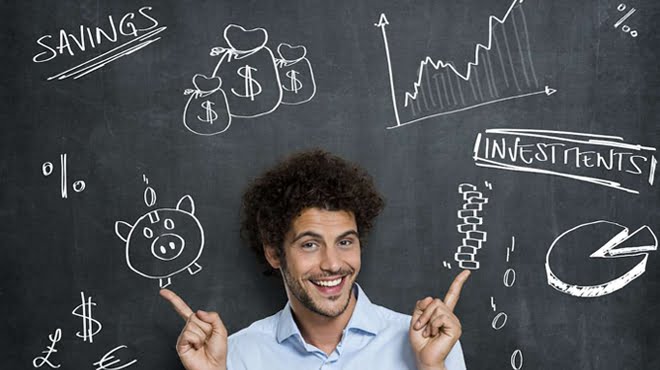 The term 'financial well-being' has become something of a buzzword when speaking about managing one's personal finances, but Alexander Forbes Financial Planning Consultant Mark Hawes believes the meaning and understanding of this term is often confused.
"There is a common misconception that financial well-being is the preserve of the super-wealthy and lottery winners. However, the focus is on the wrong word: financial, instead of well-being. This is because people tend to focus exclusively on the numbers, such as growth or interest rates, and forget that actual human beings are involved," Hawes said.
"Our individual well-being has to do with our personal goals, values and preferences. We all want different things for ourselves and for our families. These characteristics, desires, values and goals are what make each of us unique.
Hawes also mentions that when developing a financial plan it is crucial to start by looking at the unique needs of the individual involved: "If we exclude our personal goals, needs, and values in the process, we will be setting ourselves up for failure."
To have your money work for you, you need to take control
"Unfortunately there is no short-cut," Hawes said. "You need to put in place the steps to actually achieve what you want as well as the outcomes. Most people are so busy getting through their day-to-day challenges and responsibilities that they give little thought to their long-term goals. Instead, they simply adopt the attitude of: I'll deal with 'that' when I get there."
Does this sound familiar? Knowing what your financial goals are is the first step on your financial well-being journey. If you have not yet identified these goals, then you need to make some time to do this. Start small – decide on no more than five major objectives for the next 12 months. Don't decide on too many as this becomes unmanageable. Hawes suggests that you consider the following guideline when developing your financial plan:
Be specific as this will help you stay motivated to stick to your plan
Do you want to save for a family holiday at the end of the year? Be specific – decide whether you want to go to Umhlanga or to Cape Town.
Do you want to pay off all your short-term debt? Be specific – decide that you will start with your clothing account.
Do you want to buy a new car? Be specific – specify the make and model.
Do you want to pay your children's annual school fees up front at the beginning of the year and enjoy a discount? Be specific – write down how much you'll need to pay to enjoy the discount.
Put a timeline on each goal
Decide how long you want to give yourself to achieve your goal – for example within the next six months, over the next year, or over the next three years.
Keep it simple
Your financial adviser can help you find simple expert solutions tailored to your specific needs. You can then use the financial product and investment portfolio that will best support you in achieving your desired goal. 
Your goals may change as your life changes
Once you've created your financial plan, it's important to review it at least once a year with the help of a qualified financial planning consultant. This will allow you the flexibility to adapt your plan according to your changing needs while maintaining realistically achievable long-term financial goals.
Hawes says, "You should regularly review your goals, investment objectives and priorities. As we move through life our priorities change. Some objectives, such as saving enough for retirement, are continuous lifelong goals. Others, such as school fees, are shorter-term objectives and will only be priorities for a specific amount of time before you focus on new financial goals. Goal setting is an important part of financial planning. Ultimately, deciding on your financial goals empowers you to make better financial decisions and to take control of your hard-earned money."