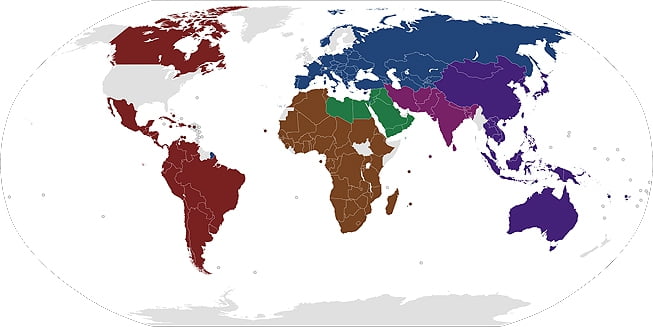 September marks world tourism month an event celebrated annually under the auspices of the World Tourism Organisation (WTO) to highlight and recognise the important role tourism plays in the global economy.
Wesgro, the official tourism, trade and investment promotion agency for Cape Town and the Western Cape will be using this time to encourage visitors to discover cultural and heritage experiences found throughout the province.
"Tourism month gives us the ideal opportunity to promote the discovery of culture and heritage to our local market. We hope that locals would get out and discover the unique architecture, cuisine, history, tastes, sounds and much more which makes Cape Town and the Western Cape such a vibrant and attractive destination," says Judy Lain Chief Marketing Officer at Wesgro.
Events scheduled for the month will range from mission station tours in towns like Genadendal and Elim to culinary township tours where visitors can sample the endemic tastes of Cape Malay cooking, traditional township cuisine and even Boere Kos all found in the Western Cape. In addition, Wesgro in partnership with Umhlobo Wenene FM and Robben Island will take 55 lucky listeners on a Robben Island world heritage site tour.
"Many people have not visited the heritage site where the late Nelson Mandela was incarcerated for 18 years. With our partners we are excited to give them the opportunity to discover Robben Island which forms a crucial part of the culture and heritage of not only our province but our entire nation," Lain adds.
Some of the key events to look out for this tourism month include; Voorkamerfest in Darling which featuresconcerts in Darling resident's living rooms showcasing the best dance, magic, music and drama on display; the Ride2Nowhere cycling race in the beautiful town of McGregor and Franschhoek Uncorked where you can sample the finest wines from this area.
Wesgro's tourism month campaign is aligned to the South African Tourism (SAT) tourism month theme of a million new experiences are a Shot Left Away. The WTO theme for 2015 is One billion tourists, one billion opportunities.
Cape Town and Western Cape Tourism Month events:
EVENT NAME

DATE

TOWN/REGION

CONTACT

 

River Run 2015

4-6 September 2015

Swellendam

Loret

082 872 0526

Voorkamerfest

4-6 September 2015

Darling

Mercia van Wyk

022 492 2851/081 823 1303

 

Wines Whales and Music

4-6 September 2015

Bredasdorp

De Hoop Collection

021 422 4522

Lilizela Tourism Awards – Provincial Ceremony

4 September 2015

Cape Town

Noxolo Ntenetya

021 483 9463

Open Book Festival

9-13 September 2015

Cape Town

Frankie Murrey

Ride 2 Nowhere

11-13 September 2015

Mcgregor

Con Viljoen

082 775 8737

Tulbagh Arts Festival

11-13 September 2015

Tulbagh

Coenie Visser

082 576 2160

Hermanus Country Market

12 September 2015

Hermanus

Liza

072 883 3894

Robertson Beer Festival

12 September 2015

Robertson

Lettie van Zyl

023 626 4437

Annual E-Tourism Summit

7-18 September 2015

CTICC

Elizabeth Cook

SANParks Week

14-18 September 2015

Swellendam

Kebo ngongwane

028 514 2735

Agri Mega Week

16-19 September 2015

Bredasdorp

Teresa Labuschagne

021 863 1803

Dr. Evil Classic Race

17 September 2015

Plettenberg Bay

Zandile Meneses

082 851 3622

Fynbos Fantasy & MTB Ride

18 -20 September 2015

Gansbaai

Glenda Kitey

079 951 0455

Darling Wild Flower Show

18 – 20 September 2015

Darling

084 916 1111

Food and Wine Extravaganza

19 September 2015

Stellenbosch

Zelda Furstenberg

021 886 5641

Sanlam Cape Town Marathon

19-20 September 2015

Cape Town

087 700 8264

Overberg Fees

25-27 September 2015

Swellendam

028 514 2770

Montagu Makiti

25-27 September 2015

Montagu

Mareletta Wohlfarter

023 614 2471

Mmm McGregor Festival

25-27 September 2015

McGregor

Heidi Muller

023 625 1954

Franschhoek Uncorked

26-27 September 2015

Franschhoek

021 876 2861

Hermanus Flower Festival

27 September 2015

Hermanus

World Tourism Day Celebrations

27 September 2015

Limpopo

Lynette Skriker

012 444 6605

West Coast Responsible Tourism Conference

28 September 2015

Citrusdal

Helen van Rooyen

022 433 8516