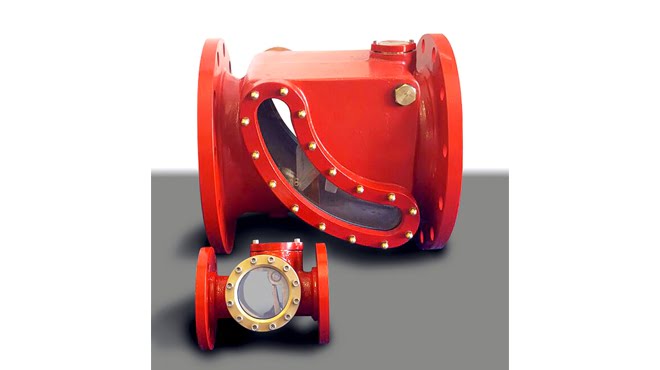 Flocare recently assisted one of South Africa's largest freight logistics companies in making its operations safer with the supply of two Ajax flow indicators.
Contracted by local valve supplier, Inbal SA, the UK-imported flow indicators will provide essential water flow visualisation when installed at the company's new seawater firefighting facility in East London, South Africa.
The two AJ Series indicators, suitable for 10-inch and 2-inch pipelines, provide essential information on whether seawater flow is occurring through its pipelines in the case of an emergency.
"Both indicators are equipped with a double-sided, single-glazed window and internal flap to give operators visual confirmation of water flow when required," says Norman Moul, Director, Flocare South Africa.
Made to order and imported from the UK, Ajax indicators have earned an industry reputation for their robust performance in on-board, oil rig or harbour service. The supplied AJ Series indicators are constructed from bronze to ensure they withstand corrosive rust associated with seawater.
In addition, the indicators provide shock- and vibration-resistance, an advantage in heavy-duty marine applications. The indicators are simple to install, with an in-line design that provides easy connection in both horizontal and vertical pipelines while minimising pressure loss.
The Ajax indicators were delivered to site in March 2016. Flocare is an authorised distributor of Ajax in South Africa, and upholds the company's 12-month manufacturing warranty on the AJ Series of visual flow indicators.