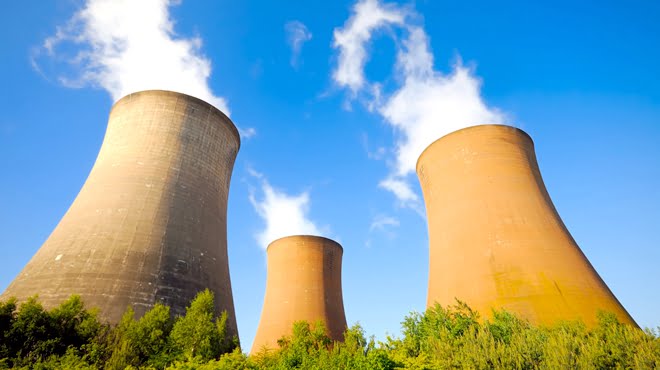 On August 17, unit 4 of the Beloyarsk nuclear power plant in Russia started operating at full power for the first time. The 800MWe BN-800 unit is fuelled by a mix of uranium and plutonium oxides which produce new fuel material as it burns. The reactor is scheduled to enter commercial operation later this year.
Plant operator Rosenergoatom says, "We will now begin comprehensive testing of the unit at its rated capacity. This is the final stage of major preparation before the unit is ready to deliver power in commercial operation."
The company added, "During the 15 days of comprehensive testing the unit will have to perform consistently at its rated power load in accordance with the design parameters, without deviation."
Since the beginning of 2016, Beloyarsk unit 4 has generated more than 1,3 billion kWh of electricity. It is planned that throughout 2016 the unit will generate 3,5 billion kWh of electricity. The BN reactor is able to extract energy from reprocessed uranium, thereby diminishing the amount of spent fuel currently in storage and negating concerns about future fuel supplies.
Fast neutron reactors will significantly broaden the range of fuel baselines used in nuclear energy. Moreover such reactors will help to drastically reduce the total radiotoxicity of nuclear waste thanks to this breakthrough in closed nuclear fuel cycle technologies.
The Beloyarsk NPP is the only nuclear power plant in Russia to have various types of reactors on one site. Moreover, this plant is the only plant in the world with a commercial BN-800 reactor, connected to the grid. The reactor was connected to the grid in December 2015 and produces about 10% of the total electrical power in the Sverdlovsk region of Russia. Beloyarsk NPP is operated by JSC "Concern Rosenergoatom."