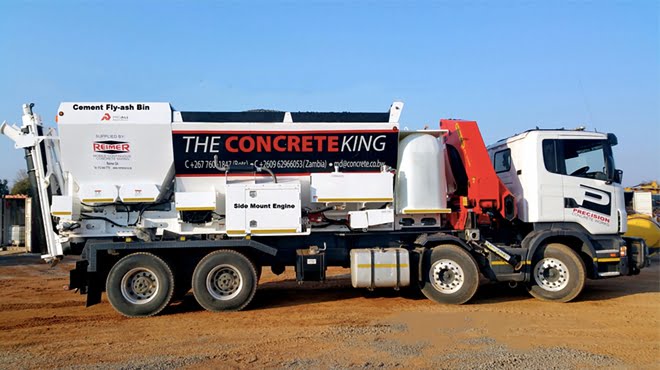 Gauteng-based Reimer SA held a successful expo at its Lyttleton offices on 10 July. The attendance went beyond expectation and clients and guests were welcomed by Dirk Moolman, Reimer Director after which were shown a video unpacking the applications and benefits of a ProAll Reimer Mixer.
Jacques Smith from Go Consult then chaired a technical discussion and demonstration regarding mix designs and Johan van Wyk from SARMA (South African Readymix Association) detailed the associations' the accreditation process.
Scania South Africa proudly expanded on its relationship with Reimer and has agreed to finance all ProAll Riemer Mixers mounted on Scania trucks for approved applicants, thus lifting the buyer's CapEx burden. The Scania finance deal is available over 36 months with the option to purchase at any time.
The day included a live pour at the Klipdrift water purification works in Hammanskraal, highlighting the advantages of its mixer. Reimer's new RA 950 model was also present. The unit is owned by Precision Concrete Works, Botswana, but was on display for clients to see. Scania South Africa's representatives Jean Groenewaldt and Theuns Naudé bought two ProAll Reimer Mixers for the Scania rental fleet at the event, however, the client has since sold both units.
The Reimer team are pleased with the results of the day, saying that it has confirmed a few orders and fielded numerous enquiries from clients present on the day. Reimer describes its ProAll Reimer Mixer as a continuous production plant, and claims that it could save clients both time and money.