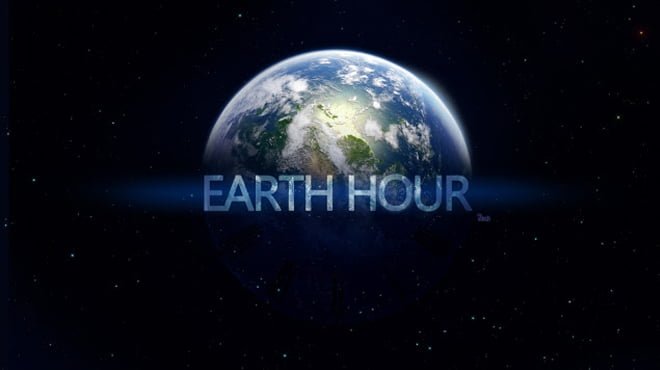 This year, for the first time, the Renewable Energy Festival and the World Wide Fund for Nature's (WWF) Earth Hour will be celebrated on the same day. The festival takes place at the Green Point Cricket Oval, Cape Town, on Saturday 28 March 2015 from 11:30 to 22:00. The festival culminates in the Earth Hour event from 20:30 to 21:30, featuring unplugged live music and short films powered by cyclists peddling bicycles to generate electricity.
The City of Cape Town urges all Capetonians to join us as we renew our commitment to becoming a more sustainable city by visiting the Renewable Energy Festival and switching off the lights for Earth Hour.
The City's Mayoral Committee Member for Energy, Environmental and Spatial Planning, Councillor Johan van der Merwe, said,  "Together with millions of people around the world, the City will be switching off the lights in its own buildings and on Table Mountain – one of the many iconic landmarks around the world featured annually during Earth Hour. Green Electricity Certificates will be purchased for lighting the mountain prior to and after Earth Hour. A Green Electricity Certificate, also known as a Renewable Energy Certificate, is a tradable commodity proving that a certain amount of electricity is generated using renewable energy sources."
"Last year, we were crowned the WWF's Global Earth Hour Capital and this year we will once again show the world why we are increasingly being recognised as a leader in sustainability best practice."
"For South Africa, this year's Earth Hour is even more significant as we struggle to come to grips with the energy supply crisis. As a municipality, we are actively working to diversify our energy mix and to increase our electricity saving efforts. When we switch off our lights this year, I want it to be a signal to our residents that we are their energy and sustainability champions, but we can only achieve what needs to be done when we all work together," added van der Merwe.
The Renewable Energy Festival is a one-day, free public event that aims to build groundswell support for renewable energy, and encourage Capetonians and visitors to use renewable energy in their everyday lives. 
Through the platform of the festival and Earth Hour, the City hopes to motivate Capetonians to help our city to become a low-carbon, environmentally responsible city. 
"This year, the event promises to be an exciting collaboration and a memorable way to spend the day and night with millions of people around the globe taking action together. The City has made considerable attempts to actively address climate change and has demonstrated the exceptional will to reduce our dependence on fossil fuels, with initiatives like the retrofitting of City buildings, more energy efficient traffic and street lights, our Solar Water Heater Programme, the MyCiTi roll-out, the introduction of cycle lanes, and the active campaign to save electricity, while transitioning towards a truly sustainable future powered by renewable energy," said Councilor Van der Merwe. 
The festival features a line-up of musicians including Johnny Clegg, Hot Water, Jesse Clegg, Gang of Instrumentals, Wood Works, Me & Mr Brown, Afro Tropica and comedian Siv Ngesi, with Katlego Maboe from Expresso as MC.
There will also be a food and craft market, educational seminars and debates, and interactive exhibitions showcasing innovative renewable energy technologies and projects. 
At the festival, the City's Residential Solar Water Heater (SWH) Programme will be showcased, where residents can speak directly to accredited SWH service providers. The programme makes it easier and more affordable for residents with electric geysers to switch to renewable energy. 
Puppet shows, the Cape Town Science Centre, and face-painting will keep children entertained in the Kids Zone. Festival-goers can also take part in the 'Kick Coal out the Park campaign, with sports celebrities. 
The festival is a joint project of WWF South Africa, the City, the Alternative Information Development Center (AIDC) and the Rosa Luxembourg Foundation. Supporters include the South African Photovoltaic Industry Association, Fossil Free South Africa and SAFCEI. It is inspired by the One Million Climate Jobs campaign – an alliance of labour, social movements and civil society in South Africa which campaigns for job creation aligned with solutions to the threat of climate change.
As the current WWF Global Earth Hour City Capital, Cape Town was chosen out of 163 city entrants in March 2014 by an expert international panel. This is an acknowledgement for Cape Town's impressive plans and actions to actively address climate change, pursue energy efficiency and transition toward a sustainable future powered by renewable energy.
The City will hand over the baton in Seoul, Korea at the International Council for Local Environmental Initiatives (ICLEI) congress to be held on 8 April 2015.