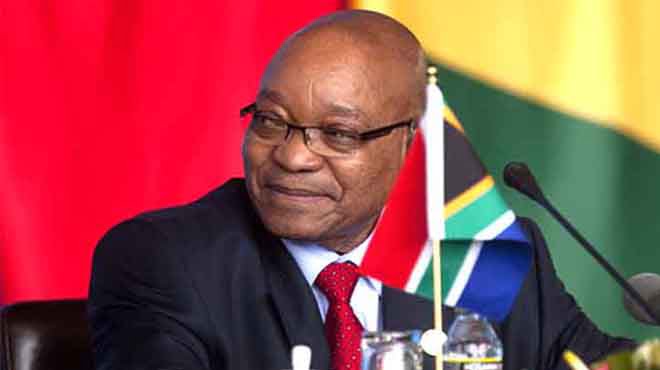 South Africa remains open for business and is an attractive destination for investments despite the current energy challenges, says President Jacob Zuma.
Addressing a business delegation at the World Economic Forum (WEF) in Davos Switzerland, the President said some areas of the South African economy require more effort especially with regards to the energy sector.     
"Our electricity infrastructure, for example, was never designed to serve an expanded citizenry. Last year we celebrated the expansion of electricity to 11 million households. In the past six months of the year we reached more than 100,000 homes.
"This extension of electricity to more households that had been excluded in the past, coupled with a growing economy, has sharply put pressure on the infrastructure, which needs improved maintenance and expansion," said President Zuma on Wednesday.
South Africa is currently considering options to increase the available electricity generation capacity and to manage demand over the next six months in order to reduce the risk of load shedding.
"We will build on the success of the renewable energy procurement programme to ensure that we have a reliable, flexible, clean and cost competitive electricity generation mix," he said of the Department of Energy running a procurement programme to expand the generation capacity in the country.
Apart from the Eskom new build programme at Medupi, Kusile and Ingula, government has procured 4000MW from the Independent Power Producers. To date, 923.18MW have been connected to the national grid.
Investment
Additionally, President Zuma spoke of South Africa targeting investment of R50bn in the year 2013-2014. He said the country has committed itself to achieve 5% growth by 2019 if the country is to create jobs.
"Our target to attract investments for the year 2013-2014 was R50bn. We have achieved an investment pipeline of R60.5bn of potential investment projects, reflecting both domestic and foreign projects.
"This indicates that our country remains an attractive destination for investments. South Africa remains fully open for business. We are inviting both domestic and foreign business partners to invest in the South African economy," he told the business delegation in Davos.
Manufacturing, tourism, mining and beneficiation were some of the key job drivers identified for investment.
"We have added the blue economy in the past year, through our new Operation Phakisa National Development Plan delivery programme, which is aimed at unlocking the potential of our country's oceans.
"The blue economy offers opportunities in marine transport and manufacturing activities, such as coastal shipping, boat building, repair and refurbishment, offshore oil and gas exploration, aquaculture and marine protection services and ocean governance."
To further boost industrialisation and manufacturing, the country has introduced 10 Special Economic Zones (SEZ,) which will help create new industrial hubs and clustering value chains.
He added that mining continues to be the backbone of the country's economy.
"South Africa is the wealthiest mining jurisdiction in the world with our non-energy mineral wealth being estimated at US$2.5tn. We have been working hard together as business, government and labour to stabilise and revitalise the mining sector, and we are making progress," said President Zuma.
He told the meeting that progress has been made on the establishment of the Tripartite Free Trade Area which includes the Southern African Development Community Common Market for Eastern and Southern Africa, and the East African Community.
The programme is expected to create a market of $2.6tn, with a combined population of 600 million people, which is approximately two thirds of Africa's total population.
"Africa is therefore a growth frontier. We urge you as South African business to continue exploring opportunities within South Africa and also the continent.
"There are many opportunities in South Africa. We believe the goals that are outlined in the National Development Plan are achievable," he said.