Terraforce presents in this document, material that was developed to guide engineers in designing segmented block retaining walls in accordance with design standards in various countries.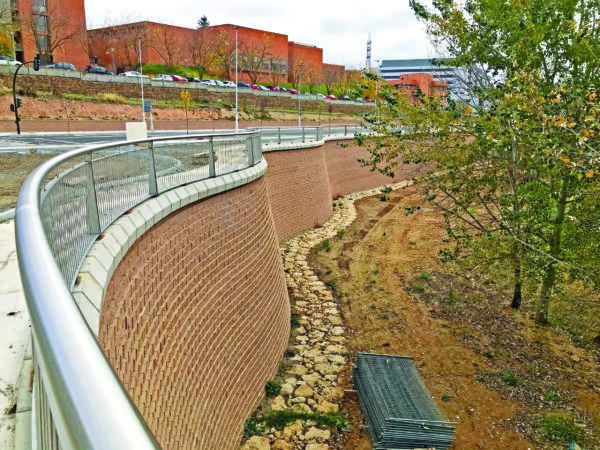 Starting off is a theoretical analysis and design procedure with 3 worked examples for gravity retaining walls:
SECTION 1: A GUIDE FOR TERRAFORCE GRAVITY RETAINING WALL DESIGN by Wolf Technau of Hawkins, Hawkins and Osborne, page: 6 – 65 (Based on the original manual of 1992 and adapted by TERRASAFE and Wolf Technau 2022).
In addition, this document provides guidance for designing reinforced soil Terraforce walls: 
SECTION 2: A GUIDE FOR TERRAFORCE REINFORCED SOIL RETAINING WALLS in accordance with BS 8006 and SANS 207:2011 South African National Standard: The design and construction of reinforced soils and infills, by Johan Joubert of Wave International page: 69 – 110.
The design of reinforced soil retaining walls can be a challenge if the design engineer is not conversant with retaining wall design and with standards such as SANS 207:2011 (based largely on BS 8006), a very comprehensive 245-page document, explaining fundamental soil reinforcement mechanisms and principles, design principles and testing required for the design of reinforced soil structures. 
The Terraforce guide will explain the design procedure and sequential steps that must be followed when designing a reinforced soil retaining wall in accordance with BS 8006 which is applied and accepted in several countries.
Minimum requirements in the standards (SANS 207 and BS 8006) that are sometimes questioned by engineers, such as the seemingly excessive minimum width of the reinforced soil structure will be explained, and guidance will also be provided for specifying shear resisting mechanisms. (Section 2: Wave International)
Engineers are welcome to download and study the online guide to their best advantage. The benefits are obvious, besides the fact that professionals can make use of the gathered information to confirm the output obtained from the new design software Maxiwall PRO. For a copy of the new Terraforce Design Guide, contact us via www.terraforce.com/contact-us/  
MAXIWALL PRO DESIGN SOFTWARE
During August 2018 Terraforce launched Maxiwall Pro a privately labelled version of the most comprehensive and widely used SRW design software in the industry, the Vespa MSE Design suite (updated to the latest standards 2020).
Maxiwall Pro allows Designers to easily produce complete Wall Designs utilizing the award winning Terraforce line of SRW products. With all Block and Geogrid information preloaded, Designers can select from a wide range of proven Terraforce systems from easy to navigate drop down menus.
Compared to other MSE Design Software options, Maxiwall Pro increases design efficiency, improves accuracy, and promotes a seamless flow of information between design stages and parties. It generates full wall layouts with accurate quantity estimates and comprehensive reports. The Calculation Engine can simultaneously run Static, Seismic, and ICS Analysis in accordance to NCMA, AASHTO (LRFD), AU (Australian Standard), and British Standard Design Methodologies.
Maxiwall PRO can be downloaded for a modest fee here: http://bit.ly/30gKnbN
TERRASAFE DESIGN SERVICE
Designers and specifiers who are unable to produce their own designs with either of the aforementioned tools, can contact the Terraforce affiliated design service, Terrasafe CC. Terrasafe offers, for a modest fee, a basic cross section design, that can be extended according to the clients wishes and as negotiated. 
Visit: https://www.terraforce.com/terrasafe-design-services/
The Terraforce Table Creator (link below) will assist in preparing rough cost estimates for gravity retaining walls and should not be seen as an alternative to robust design input.
Visit: https://www.terraforce.com/planning-design/design-table-creator-for-single-skin-walls/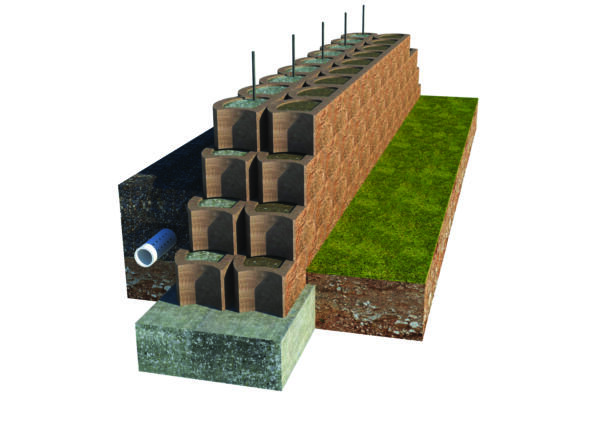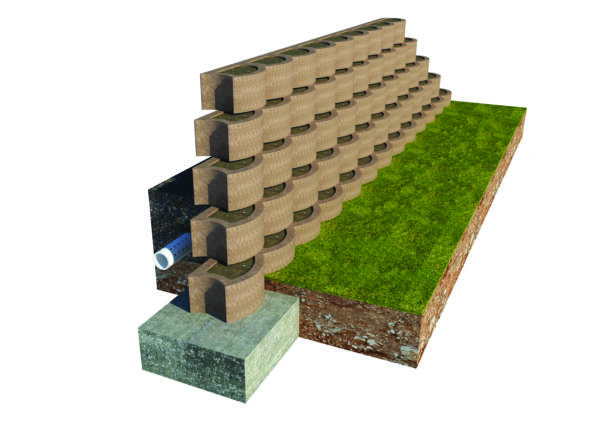 Visit the web site for your closest supplier or call TERRAFORCE on (021) 465 1907  I  Email: info@terraforce.com
Contact