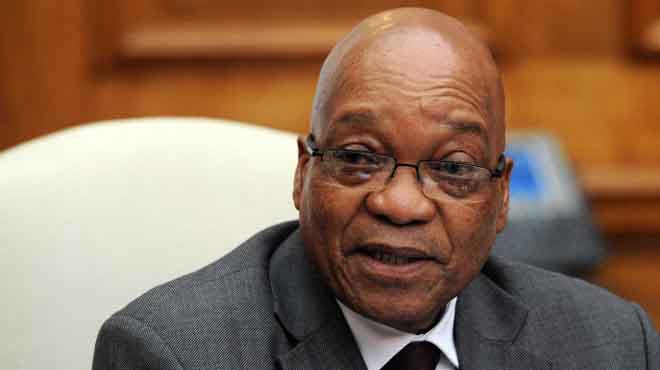 The Presidency says President Jacob Zuma's interactive session with captains of industry at the World Economic Forum (WEF) in Davos has been productive.
"President Jacob Zuma and his ministerial delegation had a fruitful interactive session with captains of commerce and industry in Davos, Switzerland, during the annual Business Interaction Group meeting forming part of the WEF," said the Presidency on Friday.
In his briefing to the business sector, President Zuma said the National Development Plan provided a helpful guide to businesspeople as it outlined the direction the country would take until 2030. 
"We are saying South Africa is open for more investment. We offer an opportunity that no wise businessman or woman would want to miss. We have a stable democracy with checks and balances. We have good systems in place both politically and economically and we have various projects and programmes that are ready for investments and partnerships," the President said.
President Zuma outlined the successes and challenges South Africa faces, and mentioned key interventions to boost the economy and inclusive growth such as infrastructure development.
"We have a massive infrastructure development programme so that we can expand our infrastructure for economic development and also to improve people's lives," he said.
The country invests in three types of infrastructure. The first is core economic infrastructure that businesses need such as energy, transport and water. The second is investment in what is called 'soft infrastructure', namely, through building new schools, two new universities and 12 new Technical and Vocational Education and Training (TVET) campuses. 
The third is social infrastructure such as sanitation, health facilities and household energy through, among others, solar water heaters, so that local communities can have improved lives and that they can be part of the benefits of a democracy.
South Africa recognises the need to expand broadband to connect to the information and communication technologies that drive economies in the 21st century.
President Zuma told the business meeting that load-shedding was a passing phase and that government had good plans to generate a sustainable energy mix for the country, including new coal power stations and other sources such as nuclear, shale gas, solar and wind sources.
The President also briefed the meeting on interventions to stabilise the mining sector and said the collaboration between government, business and labour, is yielding positive results in the mining sector.
The global business leaders, most of whom already have investments in South Africa, asked various questions including plans for broadband, infrastructure, funding for science and education, what South Africa is doing to promote skills development – especially technical skills such as engineering – and labour relations in South Africa, black economic empowerment and the challenges of youth unemployment. 
Responding to a question on what keeps him awake at night, President Zuma said it was "how to change the quality of life of the people, how we can secure employment and deal with inequality."
"The widening gap between rich and poor not only in South Africa but globally is worrying, what do we do? How do we close that gap? How do we deal with the frustrations of those who are hungry? Those are some of the questions that keep me awake but should also keep business awake. What do we do together to find answers?" he asked.
The President was accompanied by several ministers – namely Finance Nhlanhla Nene; Planning, Monitoring and Evaluation Jeff Radebe, Trade and Industry Dr Rob Davies; Water and Sanitation Nomvula Mokonyane; Mineral Resources Ngoako Ramathlodi; Economic Development Ebrahim Patel; Health Dr Aaron Motsoaledi and the Deputy Minister of Communications Stella Ndabeni-Abrahams.
The 45th WEF annual meeting kicked off on 21 January.